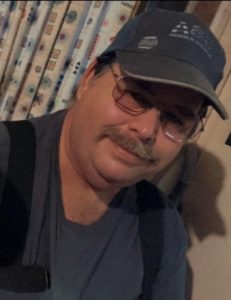 Gary Dale Hooker, 57, of Stuart, Virginia, passed away Saturday, May 27, 2023, at his residence. He was born February 20, 1966, in High Point, North Carolina to the late J.C. Hooker and Ruby Campbell Hooker. Gary loved to play the guitar. He spent his free time with his family, friends, and especially his mother.
In addition to his father, he is preceded in death by his wife, Martha Fain Hooker.
In addition to his mother, he is survived by his daughters, Taylor Payne, Kellie Martin, and Jerrie Deal (Pwee); brother, Chris Hooker (Jennifer); grandchildren, Xavier Whitt, Trevor Whitt, Jazmyn Whitt, and Destiney Deal; great grandchild, Erica Payne; niece, Tiffany Bowman (Cody); nephew, Toby Hooker.
A memorial service will be held 2:00p.m., June 3, 2023, at State Line Primative Baptist Church, 1334 State Line Church Rd, Westfield, NC 27053.