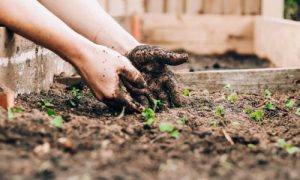 Patrick County Farm Bureau's Ag Demo Day will be held on Saturday, April 29 at Rotary Field, from 10 a.m. to 2 p.m., with activities that include equipment and safety demonstrations, a Tractor Skills Competition, Barnival, animal exhibits and vendors. This event is free and open to all ages.
The Patrick County Master Gardeners' Spring Plant Sale will be held in the Memorial Building from 8 a.m. to 12 p.m. Lunch will be available all day via food trucks.
Ag Demo Day is an opportunity for visitors to experience agriculture up close. Farm equipment will be used to show hazards as well as the amazing opportunities that farmers experience every day on the job, ag related businesses will showcase their products, the Master Gardeners will have plants available for your home and garden, and youth will get to enjoy their time riding the Pig Train and interacting with animals up close. 
The Farm Bureau supports our agricultural community with a variety of protection products and works to keep agriculture a vibrant industry and key economic driver for Patrick County, for Virginia and for the nation. Join us for a full day of fun, competition, education, food and neighbors meeting neighbors.