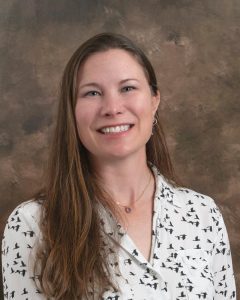 Time flies when you are having fun and staying busy. July was no exception. While our programming slowed this month, we were busy with office work in the air conditioning. Kudos to those who had to work out in the heat. 
I attended the Women Impact Virginia event hosted by the Reynolds Homestead. It was a great inspiring and informative event. If you get a chance, check out their state conference coming up in Roanoke in October.
We hosted a double ribbon cutting on July 27 at the Woolwine Early Learning Center located in the Methodist Church in Woolwine and The Back Yard Cow, located beside the Woolwine Elementary School. The chamber is so excited to see this type of investment in our county. We look forward to more openings.
Office work is never ending, and as we move forward, planning now will help alleviate frustration in the fall. That is the plan anyway. 
The Patrick County Agricultural Fair is coming up around the corner, so getting booth layout and information ready has been a task. The award-winning Patrick County Magazine is being finalized with ads and articles and should be available for readers at the fair. 
We have also been busy with inputting children into the Dolly Parton Imagination Library system and fundraising for that program. Thank you to our anonymous donor who contributed $1,300 to the program. The money raised will ensure any child in Patrick County aged 0-5 years old and registered will receive a book in the mail each month. More information is available on our website. 
I was interviewed the other night by BTW21 and asked about the state of Patrick County. My answer was that we are a kettle about to "blow the lid off" in a good way. We have momentum and are getting people into key positions and working together to help drive this county further. 
We welcome a new EDA director in August, and hopefully a new county administrator in September. Once they are in place and learn the ropes, we can all come together to work toward a better future for Patrick County. 
Upcoming events include a ribbon cutting at Skyline National Bank in Meadows of Dan at 12 p.m. on August 18, and Business After Hours at The Mayberry Trading Post August 22, 5 to 7 p.m. 
Welcome our new members: The Back Yard Cow, Skyline National Bank, Stargazer Park, Branch Civil, and Sunnyside Communities – King's Grant Retirement Community.
(Adcock is the executive director of the Patrick County Chamber of Commerce.)