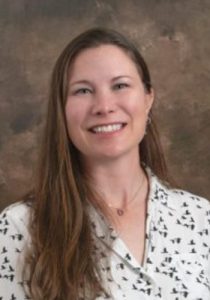 Fall has been so busy that I wasn't able to write a September Chamber Chat, so here is a two-month review. September is always busy with the Patrick County Agricultural Fair, which was a great event this year. Our fall edition of the Patrick County Magazine came out that week and has had nothing but good reviews. 
October is always busy with our many festivals, events, and school fall festivals throughout the county. We have really lucked up these past weekends with beautiful weather to enjoy the events, or just get out and enjoy the scenery. The chamber was busy helping to promote all the events happening. We attended the "Development Ready" VA Main Street workshop in Wytheville on Oct 23. This workshop gave us lots of ideas for promoting current businesses and how to help encourage others to start new businesses. Several projects will be evolving over the next couple of months. 
The Apple Dumpling Festival 5K was a great success with 81 participants, many coming from outside the county to run and enjoy the festival. The festival itself was widely attended and everyone enjoyed their apple dumplings. 
The 8th Annual Stuart Spooktacular on Halloween eve is always a highlight of the month. And this year did not disappoint.  
A "Shout Out" to our Patrick County High School Marching Band for bringing home several first-place awards at the various competitions in which they have participated! 
Coming up in November will be the Chamber and Reynolds Homestead "Lunch with Community Leaders" on Wednesday, November 15. With a new county administrator, EDA director, Parks and Recreation director and several projects, this will be a great event to hear updates. 
And as we head into the holiday season, I encourage everyone to shop locally this year and support our businesses that help make Patrick County a great place to live and work. For ideas, check out the article we wrote on "Shopping Small" in the Fall Patrick County Magazine.
Check out the Chamber's website for the complete list of holiday events happening www.patrickchamber.com.
New Members for September and October:  B & G Cleaning Service, Journey Solutions, LLC, Frontier Farm and Home Center, LLC, Smith River Biologicals, LLC, and Food Country USA.  Thank you to all who join and support the Chamber of Commerce and its mission.  
(Adcock is the executive director of the Patrick County Chamber of Commerce.)