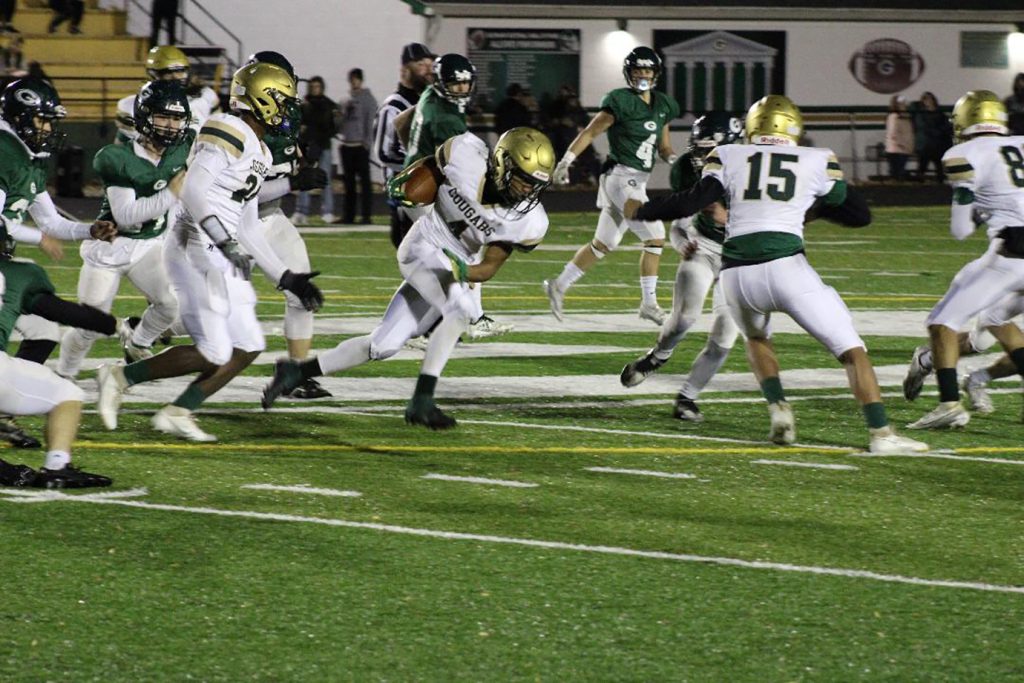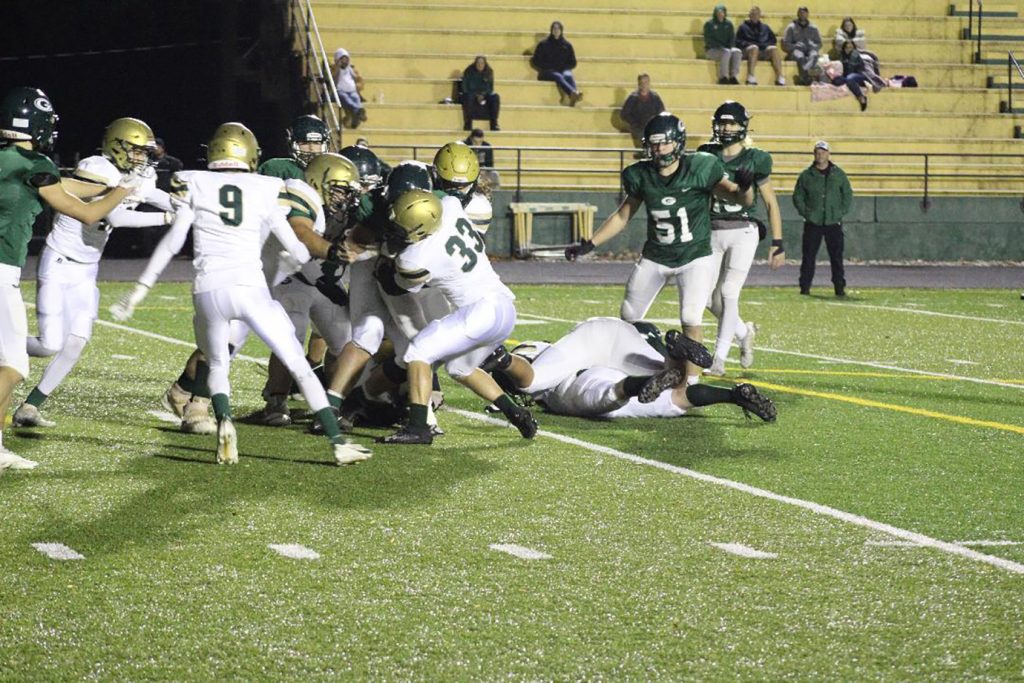 The Patrick County High football team dropped their playoff game with Glenvar, 56-0, ending the Cougars season. Glenvar came into the game as the third seed in the region and was able to gain the momentum early against the sixth-seeded Cougars.
Forced to punt from their own end zone on their first drive, Glenvar took over on the Patrick County 29, and scored two plays later. They would score on their next three possessions, taking a 28-0 lead.
Field position was a major factor in the game, with Glenvar beginning many drives on the Cougar side of the field. While the Cougars had some big plays, their drives would ultimately stall, forcing them to punt deep in their own end, giving Glenvar a short field to work with.
Glenvar "did an excellent job of playing field position football all night long. They kept us pinned down deep all night," said Cougar head coach David Morrison. "You cannot give up that kind of field position all night long and expect to beat a team of this caliber."
Heading into the second half down 35-0, the Cougars looked better on both sides of the ball but couldn't overcome the momentum Glenvar had built. Glenvar would add 21 points in the second half for the 56-0 win.
"That's a fantastic Glenvar team down there. It's an 8-2 team that is tough and they're where they are for a reason," said Morrison, adding, "and that's the level that we've got to get ourselves to."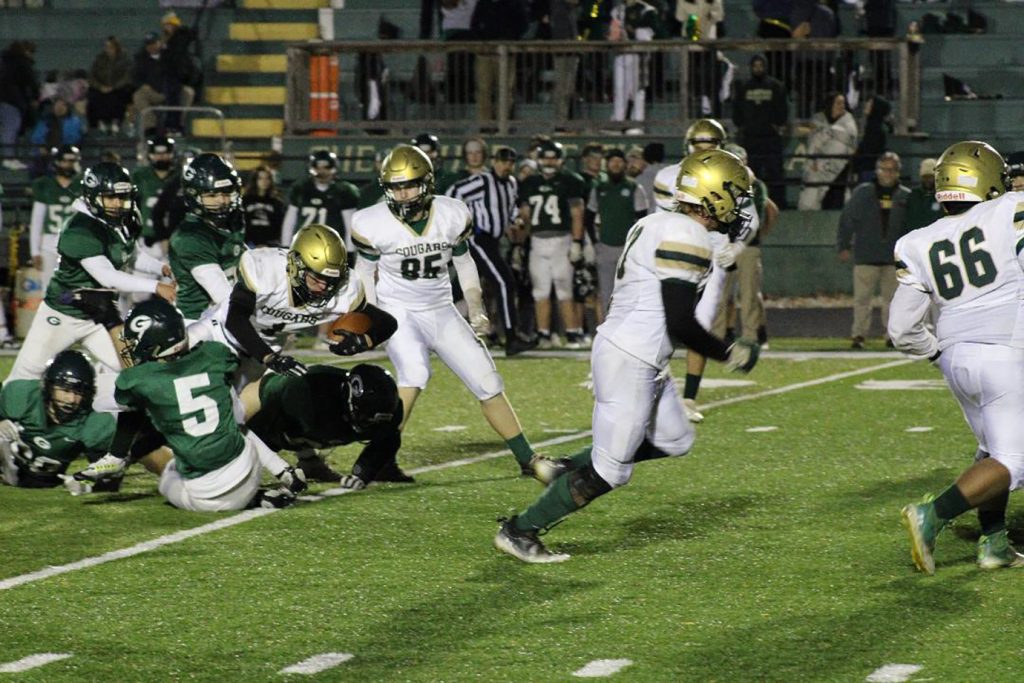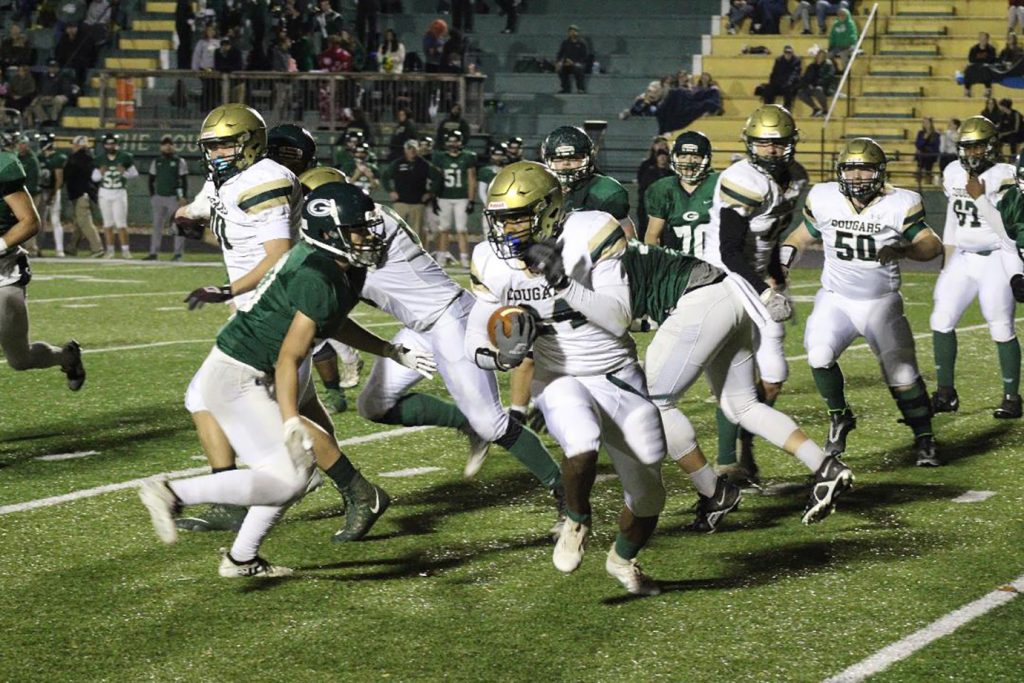 Despite the loss, there were many positives during the season. Finishing with a 5-6 record and making the postseason, all the Cougar losses were to playoff teams. Another bright spot was their game against #1 Radford, who in their last six games allowed only 30 points with four shutouts. The Cougars scored 27 of the 30, the most of any Redford opponent.
"All season long we've had to overcome injuries, and things like that. I'm very proud of the way that they stepped up all year. For us to make it to this point in the season, that's something that these young men should also be proud of," said Morrison.
"We were talking before the game. A lot of these guys have been with us since middle school. They've been in the program since 7th grade. And when you're around these kids for that long, they become part of your family. And that's something that is very special. All these young men are very special to each and every one on the coaching staff."
Of the Cougar seniors who had just finished their high school football careers, Morrison said, "I can't say enough about how proud I am of our seniors and that senior class. Each and every one of these guys means the world to us and has meant the world to our program." 
With the season over, the coaching staff will begin looking ahead to next year.
"Moving forward, we need to get a little bit better. We need to make it to this level. We've got to improve our game to get to the level that these guys (Glenvar) are because ultimately, if winning the state championship is not your goal, you've got the wrong goals," said Morrison. "At the end of the day, we fell short of that goal, and we've got to get back to work. Off season is probably going to be short, and then we're going to get back to work as soon as we can and we're going to start making a run for next year. We've got to have a short memory."