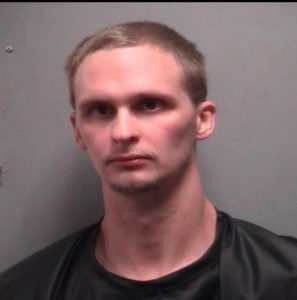 A Stuart man was charged on Wednesday with possession and distribution of child pornography, Patrick County Sheriff's Lt. Steve Austin wrote in a release authorized by Sheriff Dan Smith.
Scottie Andrew Cassell II, 29, of 15019 Jeb Stuart Highway, was arrested during the execution of an early morning search warrant at his home.
The incident began when investigator Jason Kruse received a cyber tip from ICAC (Internet Crimes Against Children), that an email – allegedly containing a video of child pornography – had been intercepted. After numerous digital search warrants, authorities developed a suspect. 
Cassell is currently being held in the Patrick County Jail under a $5,000 secured bond.
The investigation is ongoing. Anyone with information is urged to call Kruse at (276) 692-5123.