Meadows of Dan Elementary School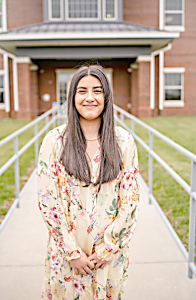 Kaylene Garcia, a rising 8th grader from Meadows of Dan, exemplifies outstanding character, citizenship, trustworthiness, and leadership. She displays great moral character in her relationships with her teachers, staff, and fellow peers. Kaylene demonstrates responsibility by her willingness to help others and taking care of everyone around her. Kaylene's energy and positivity is contagious to all around her. She goes out of her way to brighten everyone's day and to make sure everyone feels like someone. 
Kaylene is a leader among her peers and a phenomenal role model to younger students. Kaylene is a talented volleyball, basketball, and softball player who was a part of the Patrick County Middle school teams for each sport. She goes above and beyond in her classwork earning Principal's list with all A's and the perfect attendance award. She is also an active member of the Junior Beta Club. In high school, Kaylene plans to pursue an advanced diploma and complete the D2 program to gain her associate degree before graduation. She plans to attend a university after high school to pursue a higher education. Kaylene is the daughter of Steven and Karina Garcia.
Hardin Reynolds Memorial School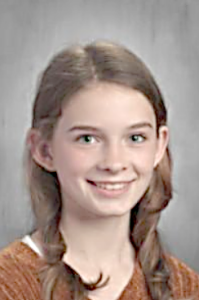 Emma Purdy is this year's recipient of the DAR (Daughters of the American Revolution) Youth Citizen Award. This award recognizes and rewards individuals who possess the qualities of dependability, service, leadership, and patriotism in their homes, schools, and communities. Born and raised here in Patrick County, Virginia, she enjoys singing, dancing, girl scouts, helping people, and eating subway. She has a desire to become a singer and live in Los Angeles. Emma is an extraordinary student who works diligently and puts forth her best effort in all she does, reflecting dependability and leading by example. We are proud to name her this year's DAR good citizen.
Patrick County High School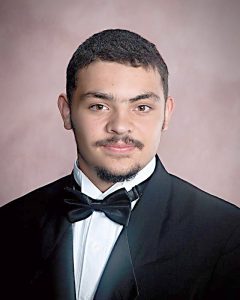 Isaac Wood is the 2023 recipient of the DAR Good Citizenship Award presented by the Colonel Abram Penn Chapter NSDAR. Isaac represents the award's requirements of outstanding leadership, dependability, service and patriotism at Patrick County High School, his home and community.  During high school he was a member of the Cougar football team. His teachers and coaches note that he is a good team member, is thoughtful and responsible.  
Isaac serves his community by volunteering at the food bank and serving in his church. Isaac will attend Patrick and Henry Community College enrolling in the Mechatronics program. This DAR award for the graduating high school senior includes one hundred dollars, a medal and an engraved Jefferson Cup.
Stuart Elementary School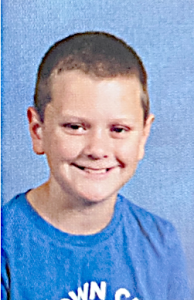 Jake Bryant is honored to be the recipient of the Daughters of the American Revolution Youth Citizenship Award, encompassing honor, service, courage, leadership, and patriotism characteristics. He is very proud to be a student from Stuart Elementary School and very proud of his country and what it stands for. Jake is a member of the Patrick County 4-H Marksmen and recently joined the Patrick County Rocket Robo<cs Club to pursue his interest in robots and 3D printing. He enjoys designing and printing projects with his 3D printer, building with his wood working tools in the shop, riding his dirt bike, and fishing. Jake's ability to repair and build has been a blessing to his family. He is the son of Jason and Monica Bryant. 
Blue Ridge Elementary School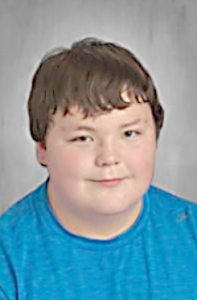 Jimmy East
Jimmy Gray East was the Blue Ridge Elementary School's recipient of the Colonel Abram Penn Chapter NSDAR Good Citizenship 2023 Good Citizenship Award. Jimmy was honored with this distinguished award during the 7th-grade promotion ceremony on May 19. 
Jimmy is focused on getting good grades in high school. As an avid wrestling fan, Jimmy hopes to pursue a career in professional wrestling after graduation. Jimmy loves going to church on Sundays and singing for the Lord. He enjoys football, watching pro wrestling, and going fishing with his father. He is the son of Billy & Ruby East. Jimmy lives in Ararat with his parents, younger brother, and little sister.