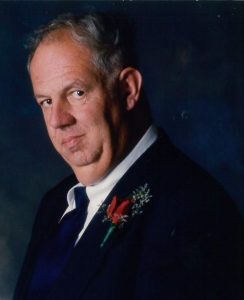 Mr. Donald Gene Elgin, Sr., age 74, of Stuart, Virginia passed away on Friday, October 27, 2023, at SOVAH Hospital of Martinsville. He was born in Patrick County on February 3, 1949, to the late Lynn Elgin and Era Conner Elgin. In addition to his parents, he was preceded in death by two brothers, Elmer Lee Elgin, and Walter Elgin. Donald loved fishing, NASCAR, and baseball. He participated in athletics, such as basketball and track & field, during his high school years. Donald was a truck driver for 37 years. He was a talented musician and could play both the piano and the guitar. His favorite thing was to be grandpa to both of his grandchildren. Donald was a loving husband, father, grandfather, brother, uncle, and friend. He will be dearly missed by all who knew and loved him.
Left to cherish the fond memories of Mr. Donald Elgin are his loving wife of 54 years, Joyce Clark Elgin of the home; two children, Stacie Elgin-Wiltshire of Mount Laurel, New Jersey, Donald Gene Elgin, Jr. of Stuart, Virginia; two grandchildren, Amber Lee Elgin of Mount Airy, North Carolina, Ethan Isaiah Wiltshire of Medford Lakes, New Jersey; one sister and brother-in-law, Verna Hill (John) of Stoneville, North Carolina; two sisters-in-law, Christine Elgin of Stuart, Virginia, Elva Elgin of Collinsville, Virginia; many nieces, nephews, great nieces, great nephews, and many dear friends.
A funeral service for Mr. Donald Elgin will be held on Saturday, November 4, 2023, at 2:00 p.m. at New Hope Church of the Brethren (2007 New Hope Road, Stuart, VA 24171) with Pastor Rick Randall officiating. The burial will immediately follow the funeral service in the Ross Harbour Methodist Church Cemetery. The family will receive friends one hour prior to the funeral service at the church on Saturday afternoon. In lieu of flowers, memorial donations in memory of Mr. Donald Elgin may be made to the Woolwine Volunteer Fire Department, P.O. Box 138, Woolwine, VA  24185, or to the Smith River Rescue Squad, P.O. Box 122, Woolwine, VA  24185. Moody Funeral Home in Stuart is serving the Elgin family, and online condolences may be sent by visiting www.moodyfuneralservices.com.