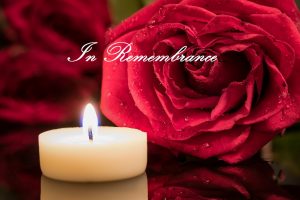 Doris Hylton Drake of Stuart, VA finished her earthly life at her home on May 15, 2023. She was preceded in death by her parents Claude and Era Hylton and a nephew Matthew Hylton.
Left to cherish her memories are two brothers, Harold (Barbara) Hylton of Stuart, VA, Ralph Hylton of Floyd, VA; a sister, Christine (Randolph) Morrison of Christiansburg, VA; nieces and nephews, Lisa Hylton of Stuart, VA, Dale Hylton of Stuart, VA, Tammy Hartl of Shiner Texas, Eric Hylton of Wytheville, VA, Jeff Hylton of Staunton, VA, Amanda Harbor of Riner, VA, Tony Morrison of Roanoke, VA, and Dawn Camacho of Dublin, VA.  Doris is also survived by several other great and great-great-nieces and nephews.
Doris graduated from Woolwine High School in 1961 as Valedictorian. She also graduated from Virginia Tech in 1965 with her bachelor's degree and worked for several years as a Virginia Extension Agent. She later continued her higher education by receiving her master's degree from Virginia Tech in 1979. Doris finished her working career as a GED Teacher for Patrick County. She was a great seamstress and quilter. She loved flowers, collecting rocks, Christmas, and Virginia Tech football. Doris will be greatly missed by her family.
There are no services for Doris planned at this time. Memorial contributions can be made to the Woolwine Volunteer Fire Department, P.O. Box 138, Woolwine, VA  24185, or the Smith River Rescue Squad, P.O. Box 122, Woolwine, VA  24185. Expressions of condolences may be sent online by visiting www.moodyfuneralservices.com.