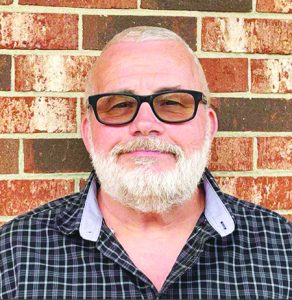 One of the most important challenges facing the county is its Department of Social Services not having enough people to run the foster care system, according to Steve Marshall, who is challenging incumbent Clyde DeLoach for the Blue Ridge District seat on the Patrick County Board of Supervisors.
"It's funding for that type of thing," said Marshall, 61. "The real problem with funding I think is our tax assessment."
Noting that a study, called an Evaluation Property Tax Regressivity, included Patrick County among several counties. 
"According to this study, we are the 20th most in having a regressive tax assessment out of the 125 Virginia counties that were studied," he said, and explained a regressive tax assessment is a system in which less expensive houses are systematically assessed at higher sales ratios than more expensive options.
"In other words, in general as your income goes down, your tax ration goes up. So, you're actually paying a percentage higher than what you should be paying for fair market value. While when you're wealthy, you're assessed at something below your fair market value," he said.
In Patrick County, he said 67 percent of the lowest valued homes are over assessed. 
"In 2020 this assessment was being done, being put together," Marshall said. "The average property in the bottom bracket was sold for $56,489, and it had a tax bill of $366.03. If the property was taxed with an average rate of all of the properties, its fair tax bill would have been $327.85."
Marshall said this means that homeowners overpaid by $38.18, or 11.6 percent. The average property in the top bracket sold for $358,762 and had a tax bill of $1,935.12.
"If that property had been taxed at the average rate of all other properties, its fair bill would have been $2,082.19," he said, adding this means those homeowners underpaid by $147.07, or 7.1 percent below the fair tax value.
To help address this issue, Marshall believes the county needs to start looking at assessors and learn from the mistakes made last time.
He said the International Association of Assessing Offices (IAAO) gave Patrick County a score of 20.34 for that assessment.
"The highest you're supposed to have is a 15. Ideally it would be a 10. If we could find a company to do our assessment where we could get a 10 score from the IAAO, we would realize at least $1.5 million more in revenue each year," he said.
Marshall said this would mean the average person's tax bill would go down.
A supporter of public involvement in local offices, Marshall believes the best way to get residents involved is to reach out and invite them to come to meetings.
"Right now, a lot of people that I spoke to when I went around getting my signatures for the ballot, they feel disenfranchised. They said it doesn't matter, nobody's going to listen to them," he said.
Marshall also supports full transparency between the county's government and the public. He thinks the budget should be completely wide open and printed in a readable format. 
"People should know exactly what's happening, what and why these decisions are being made, and where the money's going," Marshall said, adding that he believes the county is lacking in leadership.
"Things like social services, again, and foster care, that's institutional decay, and this has been going on, my understanding is, it's been getting critical for three to four years now. You just don't do that in leadership. You just can't ignore things and kick it down the road," he said.
Marshall said the county excels at being a beautiful place with "some of the nicest people" he's ever met in his life. "It's a wonderful place, geographically and with a sense of community. There's a wonderful sense of community."
He said residents should vote for him because he pays a lot more attention to detail in expenditures and revenue, and making sure tax dollars are spent effectively and efficiently, and that "there's absolutely no wiggle room before we stick our hands in their pocket. We make sure we respect them and be good stewards of their tax revenue." 
Marshall said he held elected office as a town councilman and treasurer on the sewage authority in South Toms River, NJ.
"It's right down to the details. I look at everything, and I find where there's waste and where there's room for improvement, and where we can use the money most efficiently," he said.
Marshall has been married to his wife Donna for 24 years. The couple have two children and three grandchildren.
He received a high school education and has taken some college-level ethics courses. He owned Marshall Property Maintenance in New Jersey for 25 years.
In his free time, Marshall enjoys fishing and reading.