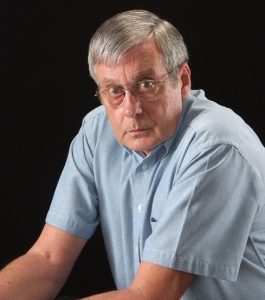 Harvey Harold Roop, 74, of Critz passed away suddenly and unexpectedly at his home on August 14, 2023.
Harvey was born to Marshall Edwin and Hazel Gilley Roop on January 7, 1949. In addition to his parents, he is also preceded in death by his youngest brother, David Roop and aunt, Annie Roop to whom he was her caregiver.
Harvey retired from Bassett Mirror Company after forty-nine years of service in 2015. His sole purpose to retire was to happily keep and spend time with his only grandson, Parker before starting school.
Surviving Harvey is his loving, dedicated wife of fifty-two years, Darlene Underwood Roop; his daughter, Andrea Amos and husband Mike; his son, Adam Roop and wife Alicia; and his grandson, Parker Roop; also, grandpups Tucker, Nyla and Goose.
Also surviving are his sisters, Carolyn Bowles and Jean Ramey (David), brother, Stanley Roop; brothers-in-law Gerald Underwood (Marie), Doyle Underwood (Mary Grace) and Roy Bowles (Vickie); sisters-in-law Debra Burge (Jerry); bonus grandchildren Amanda and Rob Higgins, Brandon Amos; bonus great- grandchildren Riley Higgins, Lilli Higgins, Mason Duncan and Willow Bousman; numerous nieces and nephews, special neighbors along with special friends, Doug Edwards and Eddie Gunter.
Harvey was a humble, quiet man that adored and possessed a love for his family like no other. Harvey loved to pick/joke, family vacations, to garden, cook and got the most joy of seeing the people he loved sitting around his table to eat.
A visitation will be held on Saturday, August 19, 2023, at 10 a.m. Collins Funeral Home, 30 Riverside Hwy, Bassett, VA followed by a Funeral Service at 11 a.m. with the Rev. Dr. JD Harmon officiating. Interment will follow in Patrick Memorial Gardens, Stuart, VA.
In lieu of flowers it is requested that any donations be made payable to the scholarship fund set up for Parker Roop c/o Adam Roop 1621 Hollandsworth Drive, Bassett, VA 24055.
Pallbearers will be Adam Roop, Parker Roop, Mike Amos, Ronnie Bowles, Gerald Underwood and Doug Edwards with honorary pallbearers, Doyle Underwood, Roy Bowles and Eddie Gunter.
Online condolences at www.collinsmckeestonebassett.com. Collins Funeral Home is respectfully serving the Roop family.