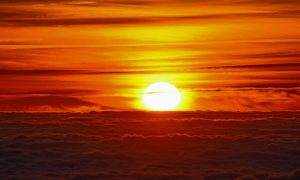 The Patrick County Planning Commission will hold a public hearing to adopt the Comprehensive Plan Conformance Review Application with Fairy Stone Solar, LLC on Tuesday, August 15.
The hearing will be held at 6 p.m. in the community room at Patrick & Henry Community College (P&HCC) – Stuart site.
Since the county has no zoning, the company contacted the county, Dominika Sink, Senior Director of Project Acquisition and Development with Energix US, LLC, a renewables company based in Arlington, VA., said in March.
A certification form signed by a county official was necessary for the company to engage with the state Department of Environmental Quality (DEQ) for a Permit By Rule (PBR), which was filed in December 2021.
Two land parcels were referenced on the certification form — parcel numbers 4911-72 and 4811-37.
A deed to one of the land parcels which contains two tracts of land, about 79 acres, is located in the Mayo River District. It is in the name of Nash J. Heath, of Belleview, FL, according to records from the Patrick County Circuit Court Clerk's Office.
The other land parcel – more than 91 acres in the Mayo River District, is owned by Five Rock Cidery, LLC, a Virginia Limited Liability Company with a post office box in Belleview, FL, according to land records.  
Sink has said the remaining parcels — 4811-88 and 4811-88-A — are owned by Charles Hamm. 
Larry Cowley, chairman of the Planning Commission for the Mayo River District, said the hearing is the next step since the county has a Comprehensive Plan, but does not have zoning ordinances.
"All it says is that they (Fairy Stone) are substantially in accord" with the county's Comprehensive Plan, "and it allows them to go to the Department of Environmental Quality (DEQ) and start the permitting process," he said.
Cowley said this is only applicable to the application filed by Fairy Stone. Other potentially interested solar companies will have to go through the same process.
"I don't see anything that it changes as far as our Comprehensive Plan or the requirements that we had for someone to come in," he said.
Anyone wishing to view the application can do so at the Tax Mapping office in Suite 215 of the Patrick County Administration Building.