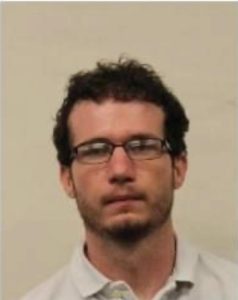 Stokes County Sheriff Joey Lemons' Office was notified Wednesday that remains found four days earlier in Patrick County were confirmed to be those of Trinity Fain, a man reported missing on February 9.
The Stokes County Sheriff's Office was notified on March 25 that human remains had been found in the area of Puckett Road in the Westfield community of Stokes County, N.C. Upon the arrival of detectives, they were escorted to a remote area of property at which time detectives located human remains. Detectives determined that the location of the human remains was located in Patrick County, Virginia. Patrick County Sheriff's Office was then notified and responded to that location, taking over the investigation.
The human remains were then transported to the Medical Examiner's office in Roanoke, Virginia.
Additional inquiries about the investigation should be directed to the Patrick County Sheriff's Office, Lemons said.
Updated 3/31/23
Remains recovered in Patrick County on Saturday were transported to the state Medical Examiner's office in Roanoke for identification, according to Patrick County Sheriff Dan Smith. 
The remains were found Saturday afternoon in a creek in the Dry Pond area of the county, near the North Carolina/Virginia border, Smith said. 
His office was alerted by the Stokes County Sheriff's Office in North Carolina after authorities there received a report that teenagers on an ATV (All-Terrain Vehicle) found a body. Stokes County Sheriff's deputies determined the body was located in Virginia, and then called Patrick authorities.  
According to satellite mapping, the body was 169 yards inside Virginia, in Patrick County, Smith said.
He does not know when he will receive identification results. 
Patrick authorities and those from the Virginia State Police responded, Smith said. 
Smith noted that Stokes County authorities were investigating the disappearance of Trinity Fain, 25, when they called the Patrick County 911 Center on Saturday afternoon. 
Fain was reported missing from that jurisdiction on February 5. He was last seen leaving his residence on Puckett Road in Westfield, N.C., according to online reports. He was reported to have been to his place of employment in Mount Airy, N.C.
His vehicle was located around 8 a.m. on Monday, Feb. 6, about a mile from his home. The vehicle is believed to have been at this location overnight.
Fain was last seen wearing light-colored blue jeans, work boots, a green shirt, and a blue jean coat. Fain is about 6 ft. and weighs about 146 lbs. with brown hair and blue eyes.
Anyone with information about Fain's whereabouts is asked to call Detective Larry Smith or the sergeant on duty at (336) 593-8787, (800) 672-2851, or (226) 593-8130.
Patrick County Sheriff's Investigator Oscar Tejeda is handling the case. He is working closely with North Carolina authorities.