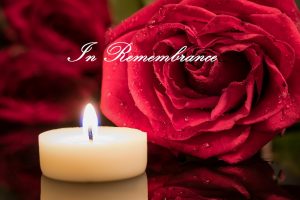 Mr. Jefferson Davis "J.D." Scales, Jr. age 93 of Ararat, Virginia passed away on Sunday, October 22, 2023, at Forsyth Medical Center in Winston-Salem surrounded by his loving family.
Mr. Scales was born October 26, 1929, in Patrick County to the late Jefferson Davis Scales, Sr. and Gladys Gates Scales.
J.D. proudly served his country in the United States Army during the Korean Conflict. Mr. Scales retired from IBM after 25 years of dedicated service. He was a loving brother, uncle, great-uncle, and friend that will be deeply missed by all who knew him.
Surviving are his four sisters and a brother-in-law, Annie S. Tolbert, Daisy M. Barnard, Fay S. Young, Jane S. Fulk and husband, Michael; numerous nieces and nephews, as well as numerous great-nieces and nephews. In addition to his parents, Mr. Scales was preceded in death by a sister, Rachel S. Barnes; four brothers, Jasper S. Scales, John C. Scales, Jerry B. Scales, and James W. Scales.
A funeral service will be held on Friday, October 27, 2023, at 11:00 AM at Hunters Chapel Assembly in Ararat, Virginia with Pastor Joseph Easter officiating. Interment will follow in the cemetery adjacent to Hunters Chapel Assembly in Ararat, Virginia. The family will receive friends on Friday, October 27, 2023, at the church from 10:00 AM until 11:00 AM. Flowers will be accepted.  Moody Funeral Services in Mount Airy has been entrusted with the arrangements. Online condolences may be made at www.moodyfuneralservices.com.