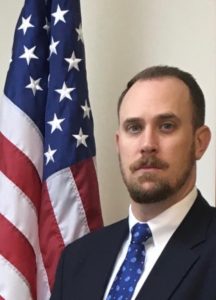 Patrick County Circuit Court Clerk Sherri Hazlewood submits her resignation as a petition seeking her removal from office moves forward with a judge and a special prosecutor appointed to the case.
According to Hazelwood's criminal defense attorney Ward Armstrong, of the Armstrong Law Firm in Martinsville, Hazlewood submitted her letter of retirement. It is effective July 1.
A petition to remove Hazlewood from her role was filed in Patrick County Circuit Court on April 14.
Phillip L. Hairston, a retired judge from the 13th Judicial Circuit, will preside over the case.
Pulaski County Commonwealth's Attorney Justin Griffith will serve as the special prosecutor.
The petition, which includes at least 545 signatures, alleges Hazlewood "has presented an unwell mental state during the 2022 year, directly affecting the office and county," and "has neglected numerous duties pertaining to the job of Clerk over the 2022 years resulting in copious orders not being filed and/or filed correctly."
The petition alleges Hazlewood has "had high absenteeism and has been out of the office for extended periods during the 2022 year. She has been negligent in her duties as Clerk and did not arrange any replacement for those duties during her incarcerations."
Virginia law states in part an elected official can be removed "for neglect of duty, misuse of office, or incompetence in the performance of duties when that neglect of duty, misuse of office, or incompetence has a material adverse effect upon the conduct of the office."
Patrick County Commonwealth's Attorney Dayna Kendrick Bobbitt said because Hazlewood is a local official, a special prosecutor was needed to handle the case. The special prosecutor would not receive additional compensation for services, but may receive reimbursement for "actual expenses incurred, as approved by the Compensation Board to be paid by the Compensation Board, provided such expenses are not otherwise reimbursed by the county or city which he is elected or appointed to serve or by the Compensation Board."
Typically, when a special prosecutor is needed for any case, the Commonwealth Attorney's Office begins by calling neighboring jurisdictions to ask whether they can handle the matter, Bobbitt said. 
Before Griffith agreed to handle the case, Bobbitt said, "We have asked multiple neighboring jurisdictions to handle this removal proceeding, but all have declined for various reasons."
The length of the removal process is unknown due to various factors.
"From speaking with other prosecutors who have handled removal petitions in other jurisdictions, the process can take anywhere from months to years, but it is very rarely a quick process," Bobbitt said.
Additionally, Virginia law states that "any officer proceeded against shall have the right to demand a trial by jury. Therefore, Ms. Hazlewood has the right to demand a jury trial for the removal proceeding," Bobbitt said.
Bobbitt said that if Hazlewood is the prevailing party in that suit, the county could be responsible for legal fees incurred during the removal process. "Of course, this is ultimately up to the judge," she added.
The petition also cited Hazlewood's four arrests in 2022 as a reason for her removal.
Hazlewood, 54, of Claudville, was arrested on Dec. 14 with intoxication in public in Rocky Mount.
She was also charged on Nov. 5 with one count each of breaking and entering, and destruction of property to a residence in Patrick County.
On Nov. 1, Hazlewood was charged with one count each of possessing a controlled substance, and intoxication in public in Bland County.
On June 19, she was arrested in Patrick County on a charge of driving while intoxicated – first offense.
Hazelwood has not been convicted of any of the charges.
Patrick County Circuit Court Judge Marcus Brinks appointed Morgan Boothe to serve in the position in Hazlewood's absence.
Hazlewood currently remains in her elected position as clerk. She is being paid $116,831, or a monthly salary of about $9,700, according to records in the Patrick County administration office.