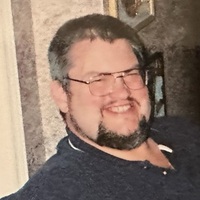 Kenneth Wayne Hopkins, 66, left this world on May 27, 2023.
Davidson Funeral Home of Lexington is serving the family. Kenneth will be cremated. There will be a graveside service at Forest Hill Memorial Park 2 PM Friday, June 2, 2023. His remains will be interred next to his father.
Kenneth was born on June 1, 1956, in Stuart, Va. to Early R. Hopkins Jr. and Dottie Jean Puckett Hopkins. He was the second oldest child of five. The family moved from Stuart to Lexington in the early 1960s. Kenneth graduated from Lexington Senior High School in 1975. He went on to work for the City of Lexington in the parks and recreation department for Parks Easter in the tennis program for 14 years. After that, he had some medical issues and was forced to take an early retirement. Kenny, whose friends lovingly called him Hoppy, loved the sport of wrestling. In fact, Hoppy wrestled throughout junior high and senior high and after graduation, he had a tryout with the IWA pro wrestling group. He wrestled as Kentucky Ken and the hood or the mask, and tag team and single competition. He started getting notice, but then had a car accident that ended his career. A year later he found out he had stage four melanoma. He was given an experimental drug at Duke, which saved his life. Being of Scotch-Irish ancestry, he met each medical crisis head on and overcame each one until the end.
Hoppy had a love for dogs, especially rescue dogs. He had many canine companions in his life. Gamma, Apollo, Pepsi, Sam, Roxie, and Charlie (a girl), all owed their lives to Hoppy who gave each one a loving home, lots of treats and rubs and hugs.
Hoppy wants his friends Jamie Everhart, Scott Maphis and his family, Gary Gobble, entire staff of the local GameStop, all his friends on Xbox and PlayStation, his clan leaders BigFoot, and CalamityLeo, all his friends from the tennis days, Ken and Cindy Easter, Big Rick Link, and Danny "Chocolate" (who has been closer than a brother), Caron and Alexi Myers. Hoppy also wanted to thank Dr. Terry Arnold and his entire family and entire staff for all the time and love they have given to him over the past 40-plus years. He also wants to thank the folks at Lexington Medical Center and Baptist Hospital for the care they extended to him on countless occasions. Kenneth's church family is Meadowview Presbyterian Church in Lexington. He is thankful to them for their many years of support, especially his former pastor Chris Bitterman. Kenneth was preceded in death by his father.
He is survived by his mother, Dottie, his brother William Hopkins (Michelle), his sister Carolyn Hopkins Brockman (Jerry), his sister Brenda Hopkins Brogdon (Robert), his sister Cheryl Hopkins Dull. Also surviving are numerous nieces and nephews. And for all those who Kenneth says wanted him to bite their "arses", Kenneth says, "Bite me."
The family would like to extend a special thanks to Caron Myers for composing the obituary for Kenneth, and also to Hospice of Davidson County's staff for the excellent care they provided.
In lieu of flowers, memorials may be directed to Meadowview Presbyterian Church 1 Grace Way Dr, Lexington, NC 27295, or to Hospice of Davidson County 200 Hospice Way Lexington, NC 27292.  Obituary courtesy of Moody Funeral Home in Stuart.