Steven Marshall is seeking the Blue Ridge District seat on the Patrick County Board of Supervisors in the November election.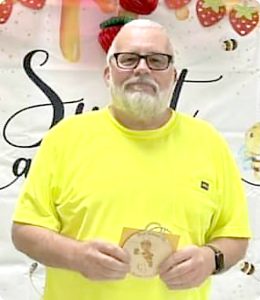 He will face incumbent Clyde DeLoach and Leon Puckett in the race.
Marshall, 61, said he decided to run while attending supervisor meetings and realizing that public services like the library, swimming pool, and social services have gone underfunded while he said obvious wasteful spending occurs. Marshall cited the example of the multiple unnecessary and easily avoidable lawsuits against county government entities in recent years.
"It is our county government's responsibility to ensure that every cent collected via taxation is being spent wisely and with the principles of fiscal conservatism kept at the forefront of decision-making. Residents work hard to pay their taxes and many truly do sacrifice to be able to meet that responsibility," he said.
Marshall said the county government should bear that in mind when spending residents' money.
If elected, Marshall will bring approximately 15 years of public service and experience to the table. He held an elected office as a town councilman, served as chairman of public works, and was the head of parks and recreation.
"I was the treasurer of a utilities authority where we paid off all bond debt within a two-year period and were able to rebate ratepayers," he said.
Marshall also sat on two separate planning boards during their master planning cycle and was appointed pro-se to the education advisory committee on special education after fighting. He said this was a precedent-setting case benefitting all children in New Jersey schools.
"Finally, I served as a volunteer fireman and a member of the Office of Emergency Management. I take the phrase 'public service' with the highest sense of seriousness," he said.
Marshall said his agenda will be one of increased fiscal conservatism, better balanced with the needs of required services.
"I would aggressively pursue ratables, large businesses, and corporate entities whose taxation or revenue sharing would relieve some of the tax burden going forward from the backs of individual homeowners, farms, and small businesses," he said.
Marshall would also like to investigate every avenue available to improve infrastructure that would facilitate corporate interest in the area.
"Patrick County's population is shrinking and aging. This is a trend that needs to be corrected if we are to continue being an affordable place to live and where our children and grandchildren can afford to live and thrive," he said.
Marshall said he will also seek to improve transparency and engagement with the public as county government is ultimately accountable to the residents.
"They should be afforded the opportunity to have their say in all things. This is the essence of representative government," he said.