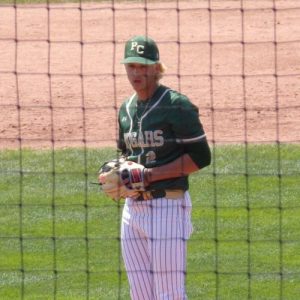 It's been quite a week for Patrick County Cougars baseball. After winning the school's first state championship on June 10, Tucker Swails was named VHSL Class 2 Player of the Year on June 15, the first such award in school history. Also receiving VHSL Class 2 state-wide honors were head coach Tal Swails, named Coach of the Year, and Jai Penn, named to the All-State Team as an outfielder.
"I don't think you could make it up and make the story any better to be perfectly honest," said Tal Swails of the honors. "It's just a blessing."
Being voted player of the year finished a season for Tucker Swails that not only included the state championship, but a perfect game as well. When asked about the honor, he said he was, "very blessed. I wouldn't be able to do it without my parents and all my guys around me. They help me get better every day."
"He's an amazing kid, he's levelheaded, he's so humble, it's hard to get him too up for anything or too down for anything, and that's what makes him a special athlete," said Tal Swails. "Highs don't get too high, and the lows don't get too low, and if you're going to do it for a long time, you got to be able to manage that up and down, that ebb and flow of emotion. The only way you can be a superstar is to control it."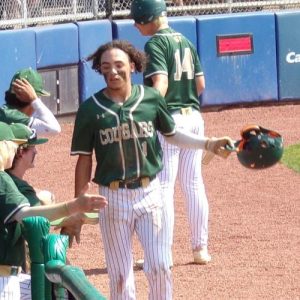 In his championship game start, Tucker controlled his emotions while throwing 191 pitches in a four-day span. In the week since the championship game, Tucker has been "trying to relax and recuperate," while receiving congratulations that have been coming his way.
Jai Penn's spot on the All-State Team was well-deserved. "He was our catalyst at the top of the order in the leadoff spot. He was an anchor for us on defense in center field," said Tal Swails, adding, "he is completely deserving of it."
Penn had a fantastic senior year for the Cougars, earning all-region honors in football and basketball to go along with his spot on the all-state team in baseball.
The week following the championship game has been "pretty incredible," for Tal Swails. He has received, "a lot of phone calls, a lot of emails, a lot of text conversations. So many coming from friends and family and Patrick County folks,", and "folks who live outside Patrick County now who followed us all year now," with congratulations for both Tal Swails and the team.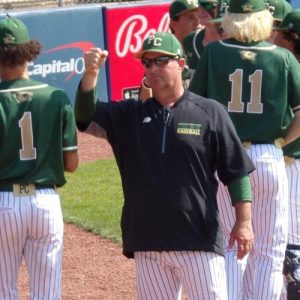 "They're all so excited," Tal Swails said. "I mean, it's a huge sigh of relief for everybody that's been affiliated with Patrick County since the school started in 1971. Everybody chased it, everybody wanted it, and we finally got one. I think everybody is just so excited about it."
When talking about his coach of the year honor, Tal Swails was quick to recognize his player and coaching staff. 
Winning coach of the year "happens for really one reason. It happens because your players have a kick-tail season." Of his staff, he said, "day in and day out, the rest of the staff were there every single hour that I was. Everybody is a part of that award really."
The Cougar coaching staff included Donald Rakes, Wes Martin, Sonny Swails, Scott Errichetti, and Nathan Perry.
Tucker Swails, who is heading into his senior season, already has some thoughts on next season and is looking forward to it.
"We're only losing two seniors who started, but five guys (overall) and they all made a difference in our team," Tucker Swails said. "We should be just as good next year."