Last week, we looked at the tragic story of John B. Martin, the son of Moses Josephus Martin, Jr, and Sarah Moles Martin. This week, we will take a look at another son, William Green Martin and his family. William was born in the Dodson community of Patrick County on the first of July 1843. He joined the 51st Virginia Infantry in July 1861 at the age of twenty-eight. In February 1862, William was injured at the Battle of Fort Donelson. After recovering from his injuries, he was wounded again, this time by a shell, at the Battle of New Market on May 15, 1864. Two months later, William was captured by Union soldiers in Loudon County, Virginia. On July 20, 1864, he was transferred to the Old Capitol Prison in Washington, DC. Five days later, he was moved to Elmira prison of war camp in New York. William also had measles while a prisoner of war. He was finally paroled on May 29, 1865, and returned to the family farm in Dodson.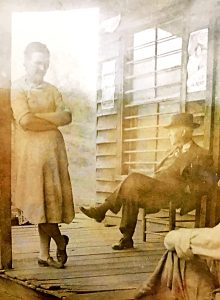 On the 19th of February 1868, William married Celia Ann Hancock, daughter of Fleming Hancock and Jane Bryant. Their first son, James was born in 1870 and died of cholera only two years later. Their son Wesley David, "Weif" was born in 1873, and every two years for the next eight years, another son was born. After Weif came Peter, then Richard "Dickey," William Alexander "Alex," and Charles Bishop "Charlie." 
At age fifty-five, Weif married Miss Mary Elsie Martin who was thirty-years his junior. Mary was the daughter of Joseph and Maggie Ashby Martin of Stokes County, North Carolina. Weif was the postmaster of the Fayerdale post office in the early 1900s and ran a general store in Dodson. Sadly, Mary died at age twenty-eight and Weif never remarried. 
Peter married at the age of forty-seven to Miss Dovie Wright, who was only twenty-one at the time. Dovie was the daughter of Taylor and Lelia Bryant Wright. Peter was a farmer in the Dodson community and he and Dovie had two children before she passed away at the age of twenty-nine. 
Dickey and Alex married sisters, Lula and Iowa Moran, the daughters of Thomas and Charlotte Via Moran. Dickey and Lula had five children, of which only three lived to adulthood. Dickey and his family moved to Fayette County, West Virginia where Dickey worked in the coal mines. Alex and Iowa had a farm in Horsepasture where they had seven children, of which five survived to adulthood.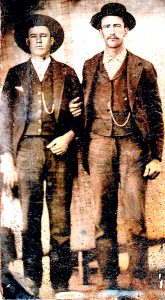 Charlie married Lila Elizabeth Bryant, the daughter of John Wesley Bryant and Judith Cox. The couple raised four children on their farm, while running a general store and a gristmill at the corner of what is now Iron Bridge Road and New Hope Church Road.
Now, back to their father and mother….William Green Martin and Celia Ann Bryant were divorced in 1900 and in July of 1902, William married Amanda Foster. Ironically, Celia Ann and Amanda both passed away in 1915. William married for the third time on November 3, 1921, to the former Elizabeth J. "Betty" Bowman from Stuart. The couple resided near Howell's Grocery in Stuart until Betty's death in 1924. During his marriage to her, William reunited with the church and became active at Stuart Primitive Baptist Church. After her death, William moved to Roanoke to live with his niece's family, but he remained active in the church and was chosen twice to be the Messenger to the Primitive Baptist Association. 
Several years prior to William's death, he had a coffin made at Woolwine and had it shipped to Roanoke; he purchased all new clothes and placed them in the coffin. Since William was very close to his brother David Harbour Martin and his coffin was made by Walter Weaver in Woolwine, it would be a safe assumption that Weaver made William's coffin too. 
William moved back to Dodson to stay with his son Charlie and his family; he had his coffin shipped back to Dodson too. William Green Martin, age eighty-nine, passed away on Saturday, March 11, 1933, around 11 PM at the home of his son Charlie Bishop Martin. William was buried only thirteen hours later in the John Wesley Bryant Cemetery, which is near the Martin homeplace. It was revealed in talking with people in the community that William was buried so quickly after death because his son Charlie Martin needed to plant his corn on Monday.
Thank you so much to Ron Martin for sharing his research and answering a hundred questions! Woody may be reached at rockcastlecreek1@gmail.com or (276) 692-9626.