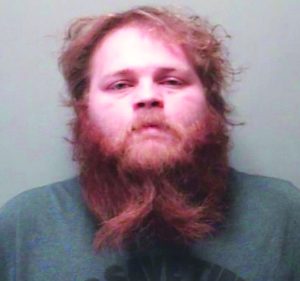 A Patrick Springs man was arrested on Thursday on several charges of alleged sexual crimes against a juvenile, according to Patrick County Sheriff's Lt. Steve Austin.
After an extensive investigation, Austin said Richard Clay Fitzgerald, 35, of Hardie Stone Road, was charged with two counts each aggravated sexual battery and indecent liberties with a minor, and one count of solicitation of child pornography.
Austin said, "the investigation was initiated when our office received a complaint alleging that" a juvenile received an inappropriate message, via social media. "It was discovered that message was received and handled in a different jurisdiction."
After continued investigation, Patrick County Sheriff's investigators Faith Hubbard, Jason Kruse, and Oscar Tejeda determined a man was allegedly involved in having inappropriate sexual misconduct with the same juvenile, several years ago in Patrick County.
"There is no statute of limitations when it comes to sexual crimes on a juvenile," Austin said, and added "we take these allegations very seriously and investigate them thoroughly."
Fitzgerald is being held without bond in the Patrick County jail.
The investigation is ongoing and additional charges are likely, Austin said.
If you or any one you know has any information about this case, please call our office at (276) 694-3161, or Faith Hubbard at (276) 222-0460.