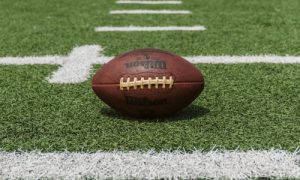 The Patrick County Football Team had a comeback win Friday night at North Stokes. The Cougars were down 0-14 at the half but came out strong in the 2nd half fighting their way to a 24-20 win. Aden Penn had a big night with 14 runs for a total of 244 yards and 3 touchdowns.  
Quarterback Easton Harris went 1-5 for 15 passing yards, 35 rushing yards, and 1 interception. Stephen Spencer had 30 yards on the ground and a 3-yard run. Jay Howard had 20 yards on the ground. 
The team combined for 329 rushing yards and 15 passing yards. Howard led the defense with 10 tackles.  Paul Pascale had 8 tackles, Broc Taylor and Joshua Jimrusti had 5 tackles each. 
Scottie Hubbard, Cameron Collins, Conner Goad, and Trevor Joyce had 4 tackles each. 
The Cougars are now 2-1 on the season. PC will host the Chatham Cavaliers Friday for the Homecoming Game.