This is Dixie, a tricolor hound. She looks sad and confused. Unfortunately, she has a taste for chickens, so she needs a home with no chickens.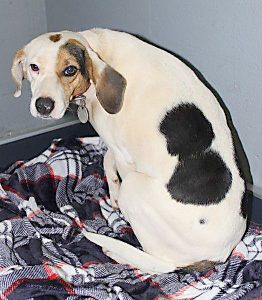 This handsome male Blue Heeler was found on Dogwood Lane in Patrick Springs. He is a super nice dog, and someone is missing him.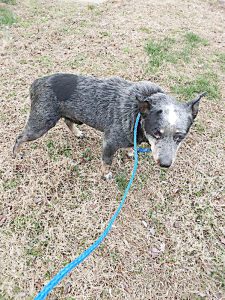 Call the Patrick County Public Animal Shelter (PCPAS) at (276) 694-6259 for more information or visit its Facebook page. Adoption fees are $10 and include spay/neuter and rabies vaccination. 
PAWS offers a free spay/neuter program for dogs. Call (276) 694-2378.
Clover Cat Rescue offers a spay/neuter program for cats. Call (276) 694-3598.