Peanut is a little shy, but she's extremely sweet and is coming around nicely. She will be a different dog when she is in a home and not in this scary place. She was found in the area of New Point Church and High Point Church.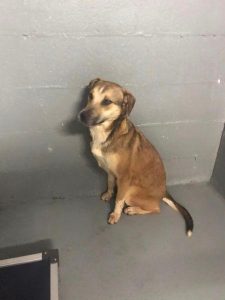 This bruiser is the sweetest girl. The ladies at the shelter just love her. She is well behaved, walks on a leash and rides in the car. She was found on Ahart Ridge Road in Ararat.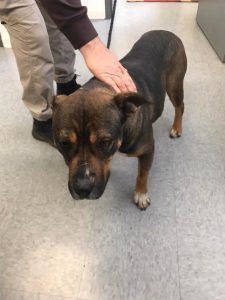 Call the Patrick County Public Animal Shelter (PCPAS) at (276) 694-6259 for more information, or visit its Facebook page. Adoption fees are $10 and include spay/neuter and rabies vaccination. 
PAWS offers a free spay/neuter program for dogs. Call (276) 694-2378.
Clover Cat Rescue offers a spay/neuter program for cats. Call (276) 694-3598.