Spirit is a lab mix, approximately 6 years old. She is super sweet, enjoys playing ball and just being around you. She is available because her owner could no longer care for her.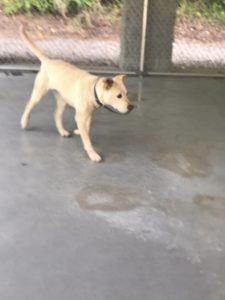 These two pointer mixes had been staying on Fish Pond Drive in Stuart for 4 to 6 months where a nice couple was caring for them, but with the rising cost of everything they had to give them up. The pups are sweet and shy.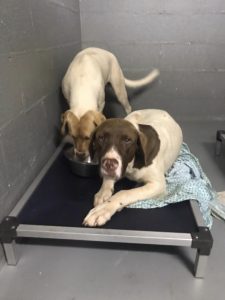 If you know who they once belonged to or are interested in any of the pets in the Patrick County Public Animal Shelter (PCPAS), call (276) 694-6259 for more information, visit the shelter, or check out the pets available for adoption on the shelter's Facebook page. Adoption fees are $10 and include spay/neuter and rabies vaccination.