This robust fella looking up into the camera was found in the Moorfield Store area. He sure hopes his owner is looking for him and will be smart enough to check the shelter.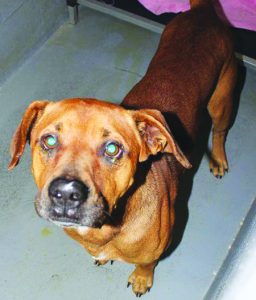 This cool guy is just relaxing and smiling while he waits for his owner to come claim him. He was found on Providence Road in Patrick Springs, and if his owner doesn't come for him, he would be happy to be someone's best friend.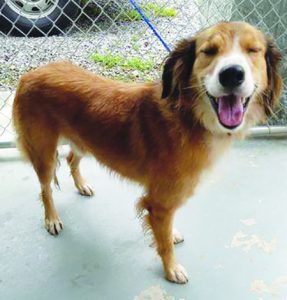 Call the Patrick County Public Animal Shelter (PCPAS) at (276) 694-6259, or view available pets on the shelter's Facebook page. Adoption fees are $10 and include spay/neuter and a rabies vaccination.
The Patrick County Animal Welfare Society (PAWS) offers a spay/neuter program for dogs. Call (276) 694-2378 and leave a message. Someone will call you back.