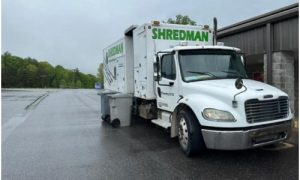 The Patrick County Chamber of Commerce issued a 'thank you' to all those participating in the 'Shreds, Meds and Treds' events on Saturday April 22. 
The day that began with thunderstorms included document shredding and medication take back.
Nearly 6,000 pounds of documents were shredded during the shredding event that was co-sponsored by Carter Bank and Trust.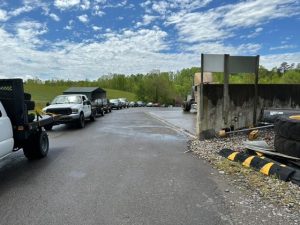 The prescription medication take back was handled by the Patrick County Sheriff's Office, with a full garbage back of medications collected.
The afternoon tire take-back at the Transfer Station was also a success, with 23,540 pounds of tires collected – enough to fill an entire 74-foot trailer. Unfortunately, that event was cut short because another trailer was not available. 
The chamber also thanked the employees who volunteered their time, and the trustees that assisted with stacking the tires.
To date, more than 15 groups have collected trash from our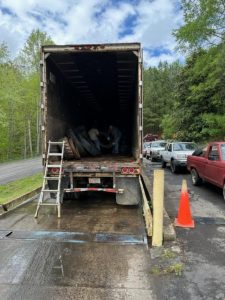 roadways and entered data into our online form. 
There is still time to register to collect trash and enter for a chance to win $500. More information can be found on the chamber's website, www.patrickchamber.com.
These events would not be possible without the cooperation from chamber partners and community support. Thank you to Stuart Rotary, the Patrick County Green Team and EMI Recycling for sponsoring all the events for Pick Up Patrick in April.