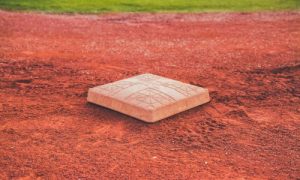 Cougar Baseball Advances
The Patrick County Baseball Team defeated Floyd County 7-5 in the 2nd round of regionals, Friday, May 26. Stuart Callahan got the start on the mound.  Jai Penn took over in the 3rd, picking up the win for the Cougars. Tucker Swails closed out the game with a 3 out save in the 7th. The Cougars were led at the plate by Swails, who was 2-3 with 3 RBIs and a base clearing triple in the bottom of the 5th. Callahan added 2 hits and scored 3 runs. Jackson Horton added a double and an RBI while Penn had a hit and a run. The Cougars were scheduled to take on Nelson County at 5 p.m. at Radford University on Tuesday, May 30. 
PC Varsity Softball To Play in Semi-Finals
The Patrick County Lady Cougars defeated Floyd 11-1, Friday night in Stuart. Mckenzie Holt struck out 11, giving up 1 run. Holt, Kylee Gusler, Kursten Hylton and Samantha Harris each had 2 hits. Harris had a homerun to end the game. The Lady Cougars were scheduled to play the regional semi-final game against James River, on Tuesday, May 30 at 7 p.m. at the Botetourt Sports Complex.