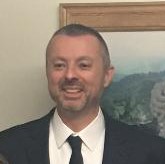 The Patrick County School division is closely monitoring student access to books and the curriculum taught in classrooms, Schools Superintendent Jason Wood said following comments by Denise Stirewalt at an April 13 meeting. 
Stirewalt, a member of the Patrick County Board of Supervisors, was concerned that topics like homosexuality and masturbation were being read to students in classrooms.
Wood said the situations Stirewalt mentioned did not happen in the Patrick County school system, but rather in other areas. The issues were then discussed via national newscasts.
"The book that she referred to isn't a sixth-grade book that we have in our school," Wood said, but the situation Stirewalt mentioned was "something that was off of national news."
To ensure the division remains proactive, Wood said administrators contacted instructional coaches and asked them to reach out to sixth-grade teams. 
Administrators learned that teachers are not covering those books in class, he said.
"There was a Greek mythology story that had more mature tones for a third grader, and we've removed that story," Wood said. "We're not trying to hinder exposure of students to things, but then again, we're talking about reading classes. So, when you utilize literature to teach reading skills, you can use a variety of different stories."
Wood said the division would continue to teach the same standards with different stories.
"We have been proactive about that with our new curriculum because when you have thousands of stories in a new reading curriculum, you may find some that, 'ooh we need to change our approach,'" he said, adding that is a sign of "good teaching."
When conducting those reviews, "you may see something that didn't work this year, and you adjust for the following year," he said.
Wood reassured parents that the school division is proactive in such matters.
"We are proactive. We understand the community in which we live and raise our own families, so we are very cautious about the curriculum in our schools," he said.
Wood said concerns about the Stuart Elementary School Facebook post were previously addressed at the March meeting. He also talked with Stirewalt before the meeting regarding the situation and Facebook post.
He explained a teacher brought in donuts for a celebration and decided to share them with students via a version of a 'minute it to win it' game.
While the activity in the post was "not a planned activity that was portrayed that way in class," Wood said, "the Facebook post was in poor taste." 
However, "we did not focus on 'this is what students are doing' as it was portrayed at the meeting because that was not the intent of the teacher," he said.