Hello Patrick,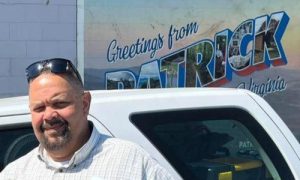 The office has been buzzing since the Tourism Summit and the wins Patrick County brought home. Wow! That excitement and buzz are continuing, and this weekend we had another great gathering. The mountain was alive with locals and tourists along the Parkway, and Meadows of Dan held its 19th annual Folk Festival. Trinity Goad and the entire Meadows of Dan Team did an outstanding job. The weather cooperated, the vendors were plentiful, and the many faces that I saw seemed pleased all day long. Blessed is what we are in Patrick County. Not only in the county, but the state as well. 
Let me give you some state numbers this week, and in the upcoming weeks, we will have some local numbers for you. Keep in mind that this is the State Tourism Report given by the Virginia Tourism Corporation. 
*In 2022, overnight visitation to Virginia increased by 10% to 42.2 million visitors, up from 38.3 million in 2021.
*Virginia's tourism industry generated $30.3 billion in visitor spending across all communities in 2022, a 20.3% increase from 2021.
*Visitor spending exceeded 2019 levels by 4.4% in 2022. Travelers spent $83 million per day in Virginia in 2022, up from $69 million in 2021.
*In 2022, the tourism industry in Virginia directly supported 210,721 jobs, an increase of over 25,000 jobs relative to 2021 but still down about 30,000 jobs relative to 2019
*Virginia's tourism industry directly supported $8.6 billion in labor income, an increase of 16% from $7.1 billion in 2021.
*Virginia visitors directly drove nearly $2.2 billion in state and local tax revenue in 2022, an increase of 19.1% from $1.8 billion in 2021.
*Visitor spending offset $880 in state & local tax collections for every Virginia household in 2022.
*In 2022, Virginia's visitor economy activity added $23.8 billion to Virginia's total GDP, an increase of 16% from 2021.
Again, these numbers are statewide! In a few weeks, we will have our local numbers to share with you. 
Finally, one last note. We are having a drawing at the Visitor Center. We are giving away two tickets to the Atlanta Braves vs. the Washington Nationals game on September 22nd. You must visit the center to fill out the form to win. We are driving visits to our center! Drawing to be held on Facebook Live on August 30. Come by and fill out a ticket for your chance to win!
Thank you, Patrick County, for your support. We invite you to; "Come Get Lost and Find Yourself Here." 
I'll be in touch soon. 
Best regards, 
James Houchins, 
Director of Tourism
(jhouchins@co.patrick.va.us)