It started with Donna Bishop's interest in literacy and a desire to do something for the community. The result is a Little Free Library, that isn't so little. While most of the so-called 'little free libraries' are not much larger than a mailbox, Bishop's is big enough for book lovers to walk in and browse the books inside.
"We brought the building down from Massachusetts when we moved here three years ago. You know most people have a little box that they put a couple dozen books in. We got a building," said Bishop. Of her husband, Bill Curren, she said "Billy thinks big, so he constructed the whole thing for me. I just brought the books."
Bishop's Little Free Library opened in August 2022. It has a selection of fiction, non-fiction, and options for kids of most ages. 
"We had a grand opening, and neighbors and friends came. It's just a wonderful addition to the community because it makes books accessible to everybody, and they're free. You don't have to bring them back. We just want to make them available to people," said Bishop. 
She has also added a nature collection for the little ones with an interest in insects and animals to check out.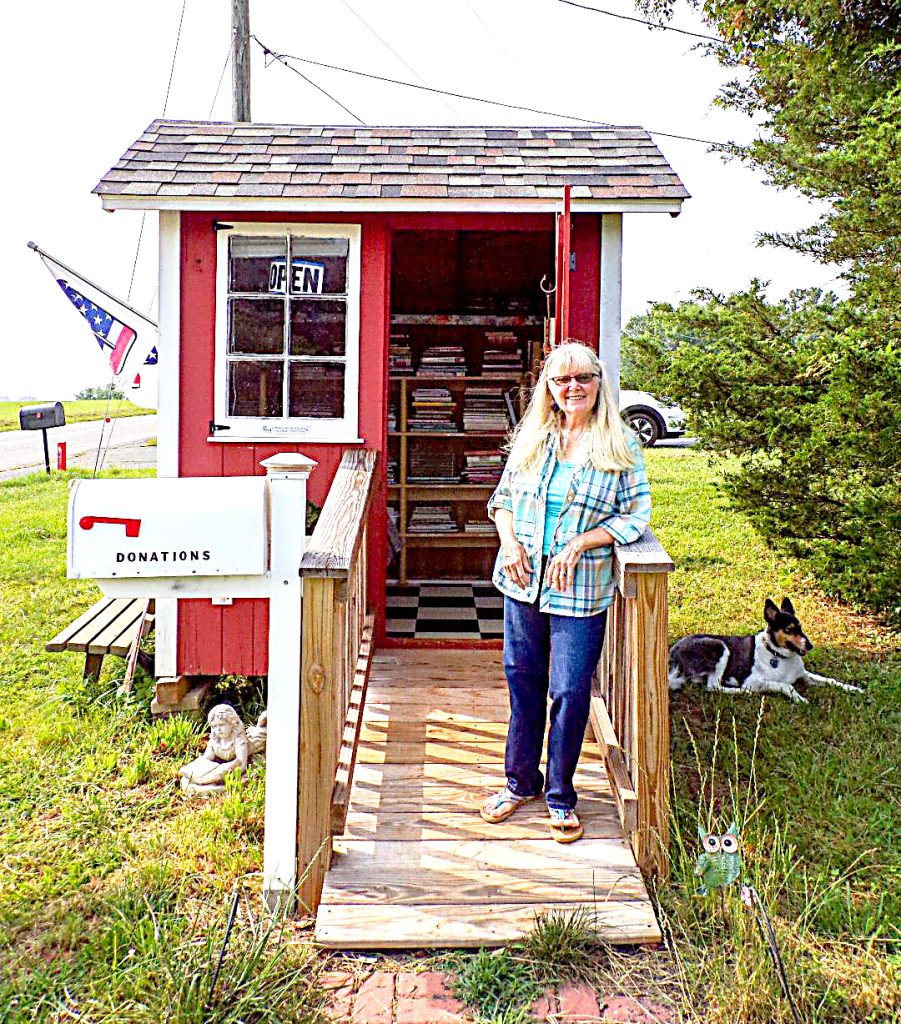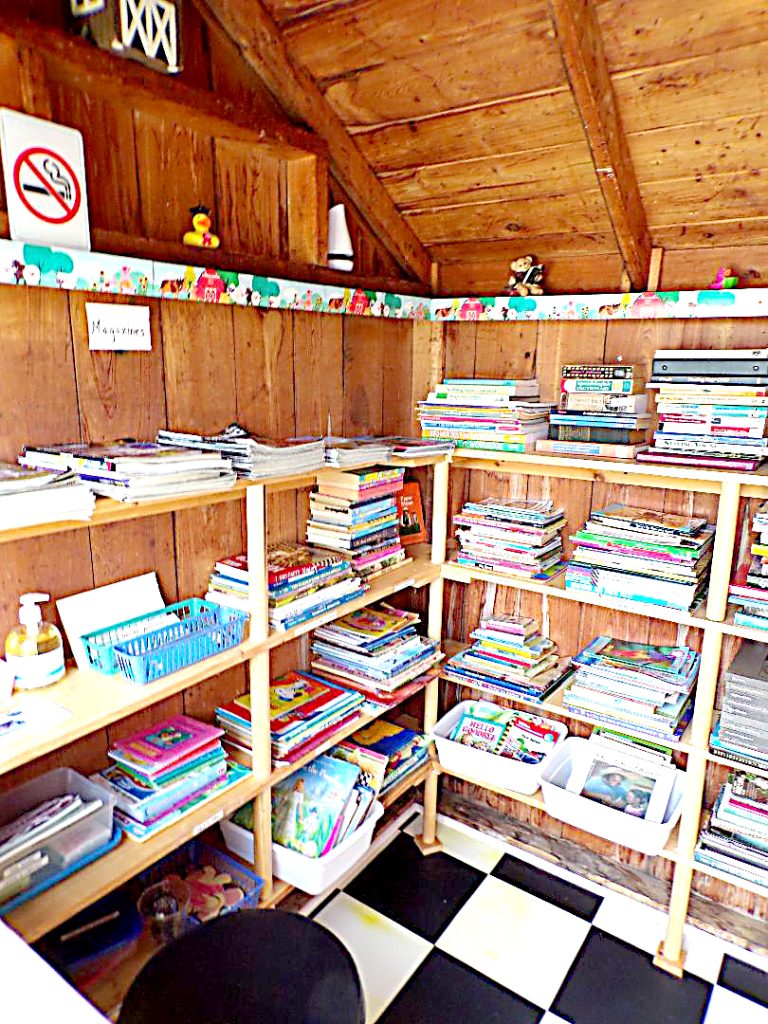 Inside the library, books and magazines are organized by categories to help guests find something that interests them. Bishop added most of the books, including some picked up at auction. Outside, there is a mailbox for those wishing to donate books for others to enjoy.
The first Little Free Library was started by Todd Bol in 2009 in Hudson, Wisconsin, as a tribute to his late mother, who was a former schoolteacher and book lover. According to littlefreelibary.org, there are more than 150,000 registered libraries worldwide.
"I learned about these libraries, and I thought I could do that, but it took me years to get to this point," said Bishop, whose library, in addition to books, has a bench outside for people to sit and read, and a kid's size picnic table for the youngsters.
Donna Bishop's Little Free Library is open from 10 a.m. to sunset. It is located at 842 American Legion Road in Stuart.