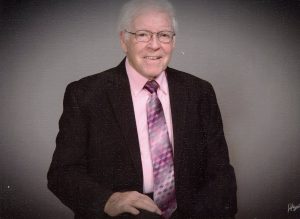 Arthur Lee "Papa Lee" Hylton, 89, of Bassett, Va., went to his eternal home to be with his Lord and Savior Jesus Christ, on March 16, 2023. He was born in Stuart, Va., to the late George Cabell Hylton and Callie Rakes Hylton. In addition to his parents, he was preceded in death by his sister, Susanna Hylton; and two brothers, William Howard Hylton, and Harvey Ray Hylton.
Mr. Hylton was a longtime member of Rich Acres Baptist Church and loved nothing more than witnessing to people and leading them to the Lord. He retired from Stanley Furniture at age 60.
He is survived by his two daughters, Katherine (Kathy) Hylton Sharpe, and Carol Hylton Hancock and husband Ken, all of Bassett; two grandsons, Travis Hancock and wife Laura of Newport News, and Jordan Hancock of Fredericksburg,  great-grand-daughter, Leah, of Newport News; stepson, Johnnie Puckett of Stuart; brother, George "G.C." Cabell Hylton and  wife Margaret, of Stuart; and his four sisters, Gay Nell Floyd of Stuart, and Estelle Rakes, Virginia Sheppard,  and Redith Shough and husband David, all of Patrick Springs; as well as several nieces and nephews.
The family will receive friends on March 20, Monday evening from 6:00 pm to 8:00 pm at Bassett Funeral Service chapel, and at other times at the home.
Funeral services will be held at Bassett Funeral Service chapel at 2:00 pm on Tuesday, March 21, 2023, with Pastor Gary Hughes officiating. Burial will follow in the Old Center Church Cemetery with military rites by the Martinsville Henry County Honor Guard.
Online condolences may be shared with the family at www.bassettfuneralservice.com.
Bassett Funeral Service is serving the Hylton family.