The Patrick County School Board approved an option for a cell phone tower relocation at its October 10 meeting.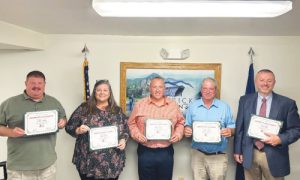 Schools Superintendent Jason Wood said the two options were to increase the distance of the towers from the schools. "They range from 550 feet from the school to 600 feet. There's a little change in elevation."
Relocation areas are near where seniors potentially would take lineman classes next year as part of the Patrick County High School (PCHS) Career & Technical Education (CTE) program.
Wood said he has already spoken to the Patrick & Henry Community College (P&HCC), and the poles would be moved over Christmas break.
Wood also asked for more feedback as the school system had some parents concerned about the radio frequency exposure levels.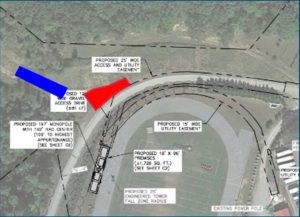 "The tower emissions are very similar to the levels you would have from a Bluetooth headphone device, which is much lower than a handheld walkie-talkie or a cell phone," he said. "So, they kind of equated it to if you're on the football field for practice, there's no more danger than if your child is wearing Bluetooth headphones, and that's kind of what students are using now."
In Fairfax County, Wood said there are 26 towers located within 600 feet of schools, and the school division has had no issues thus far.
In other matters, the board:
*Approved the personnel report as amended.
*Heard the superintendent's report.
*Approved the consent agenda.
*Adopted a proclamation naming October 2023 as Bullying Prevention Month.
*Were recognized by the Virginia School Board Association (VSBA) for their participation in VSBA professional activities.