In his bid for a second term, Clayton Kendrick said his top priorities are keeping taxes low and easing the burden on local taxpayers.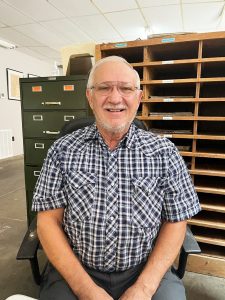 The way to do that is to "look for more outside money. Grants and other funds, so we can keep the burden on the local taxpayers down," said Kendrick, the incumbent in the race for the Mayo River District seat on the Patrick County Board of Supervisors against challenger Danny Foley. 
Seeking outside funding would help the county keep the taxes as low as possible, said Kendrick, 69. 
To help address funding challenges, Kendrick said the board must search for grants because the county's Contingency Fund is limited. 
"I think West Piedmont (Planning District Commission) already has got about six (grants) that they're working on for Patrick County, and hopefully this new grant writer can come up with some stuff, too," Kendrick said. 
Another challenge is the need for more businesses and jobs, and Kendrick said supporting the Economic Development Authority (EDA) to find and attract new businesses and opportunities to locate in the county is important. 
"I think the EDA Director's going to do a good job. He seems to be really looking for" alternative funding opportunities and businesses to grow the tax base, Kendrick said. 
A believer in public participation in local politics, Kendrick said he feels the supervisors need to know what residents want and need. "I think a good way of doing that is coming and speaking out at the meetings," he said.
Though he thinks town hall meetings could be a good idea, Kendrick said that it's difficult to get people to attend those. For example, he recalled that only one person attended a town hall meeting at the Patrick Henry Volunteer Fire Department.
"I guess probably a better way than that is going to community events and talking to people," he said.
Kendrick also thinks the county government should be more transparent than it has been.
"I think a lot of times, executive session over the years has been used to keep stuff from the public that should be public knowledge. We've tried to be more transparent, and we'll keep on working towards that," he said.
Kendrick said the county excels the most with the school system, which has good students and staff.
The county lacks jobs for its residents. 
"I think even the college and stuff, they've started to see that people need to be trained in things like plumbing, and welding, and mechanics, and trades like that," Kendrick said, adding that is a positive step because "we need to look more towards that instead of training people for computers and things that the jobs aren't here anymore," he said.
A Patrick County native and small business owner for more than 40 years, Kendrick said he knows how the county works and what it needs.
"I'm out talking to people a lot, and I hear what they want and what they're needing," he said. "I'd like to have another term just to try to finish some of the stuff we've started. Some of the projects, some of the grants, some of the EDA projects."
Kendrick said he thinks the county has also developed a better relationship with the school board over the past few years and wants to see that continue.
The first year he was elected, Kendrick said the board managed to balance the annual budget without a tax increase – an accomplishment he is most proud of, given that "we'd been told before that by the accountants we couldn't do that without at least an 11-cent increase on real estate taxes.
But, "we managed to balance it without that increase and put a little bit of money in the first year back in the contingency fund," Kendrick said. 
Since he's been on the board, Kendrick said he has helped to keep taxes down and balance the budgets while not cutting any services or anybody.
He has accomplished that by spending "the money more wisely." 
Kendrick worked at Stuart Flooring for a year and a half while attending Patrick County High School (PCHS). After graduating, he worked at JP Stevens for almost two years before working at Fieldcrest for about two years. He then went into business for himself as Kendrick Garvel Hauling.
Kendrick's been married to his wife for four years and has two daughters and four stepchildren. 
In his free time, Kendrick enjoys farming and working on his equipment.