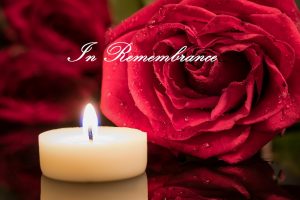 Brenda Hopkins Brogdon, 65, of Davidson County, went to be with her lord and savior on June 22, 2023.
She was born on November 27, 1957, in Stuart, Virginia to the late Earley Rufus Hopkins, Jr., and his wife, Dottie Puckett Hopkins. She was a manager at CJ's Deli. She is preceded in death by her brother, Kenneth Hopkins.
She is survived by her beloved husband of 35 years, Robert Bruce Brogdon of the home, her mother, Dottie Puckett Hopkins of Lexington, three sons, Brian Shane Hopkins, Robert Scott Brogdon (Linnley), Johnnie Keith Brogdon, all of Lexington, a brother William Hopkins (Michelle) of Lexington and two sisters, Cheryl Dull (Rick) of Ocean Isle Beach and Carolyn Brockman (Jerry) of Lexington; two sisters in-law, Teresa Waitman (Craig) of Lexington, and Linda Brogdon Mattice of Hawaii; one brother in-law, John Brogdon (Liz) of Lexington.
She is also survived by eight grandchildren, Anna Brogdon-Boyles (Craig), Abby Brogdon, Cole Brogdon, Christopher Brogdon, Cayla Sweet, Jasmine Greenwood (Mason), Cameron Wheeler, Christian Wheeler, numerous nieces, and nephews, cousins, aunts, and uncles.
The family would like to thank the staff of Hospice of Davidson County and Cancer Services of Davidson County for all of their care and support.
A graveside service will be held on Tuesday, June 27, 2023, at 11:00 am at Forest Hill Memorial Park with a visitation immediately after the service.
In lieu of flowers, you may make a donation in Brenda's name to Hospice of Davidson County or Cancer Services of Davidson County.
The staff at Davidson Funeral Home Hickory Tree Chapel will be serving the family.
Online condolences may be made at www.davidsonfuneralhome.net.
Obituary submitted courtesy of Moody Funeral Services, Stuart, Virginia.