The Patrick County High Cougar football team closed out their regular season with a 43-0 win at James River.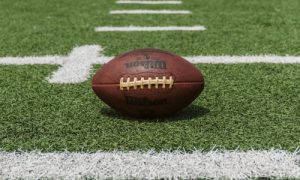 The win gives them the 6th seed in the Region 2C playoffs. 
The Cougars opened the scoring on one of Jermaine Penn's two TDs on the night, and they never looked back. Jermaine Penn would finish the game with 114 yards rushing on 13 carries.
The Cougars would pick up 324 yards on the ground, and another 86 in the air. Stephen Spencer rushed for 77 yards. Aden Penn picked up 73 yards and a touchdown and Jay Howard had two touchdowns and 44 yards.
Quarterback Easton Harris went 3-5 for 86 yards including a 62-yard touchdown pass to Jaiden Wilson.
On the other side of the ball, the Cougar defense was solid all night, forcing four James River turnovers and holding them to just 113 yards of total offense. Jay Howard and Trevor Joyce recovered fumbles, while Stephen Spencer and Easton Harris picked off James River passes.
Matthew Allen had 3 tackles and 2 tackles for loss. Spencer had 2 tackles, 1 tackle for loss, 1 sack, and 1 interception.
Leading the way on defense was Trevor Joyce, who besides his fumble recovery, added five tackles, two for a loss. Stephen Spencer, Seth Geiger, Joshua Jimrusti and Logan Rakes each added a quarterback sack.
Next up for the Cougars is the opening game of the regional playoffs at Glenvar, 7p.m. on November 10th.