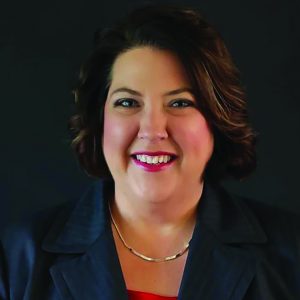 If successful in her bid for the Circuit Court Clerk's post, Nancy Turner Belcher would focus on customer service, training, and necessary software updates.
Belcher, who is facing interim Clerk of Court Morgan Boothe and Erica Wade in the race, said customer service is a key issue. 
Though she wouldn't necessarily call it a challenge for herself, it is "definitely a focus," Belcher said, adding there would be no cost to address that issue. 
"I think that the 25 years that I have served in the legal field, I would be able to impart what I know with the clerks that are there in the office and help to give them a good, firm foundation for the system and to teach them the 'why' of what they're doing," she said.
Belcher said she believes the office is currently lacking in knowledge and leadership. 
"Along with that is being accurate and being timely with the responsibilities that they've been entrusted is one of the things that is lacking right now," she said, adding the software updates that have recently been implemented is one of the things at which the office has excelled.
"Of course, I would like to evaluate that, and see if those things are truly necessary for the citizens of Patrick County," she said.
For instance, in the case of a jury management system, "I know that prosecutors, defense attorneys, the citizens are not liking the jury management system. So, I would like to be able to evaluate those systems that are there and be able to see if they are in fact necessary and worth the cost of what they were," Belcher said.
Because the clerk has over 800 duties and responsibilities, many of which are legally sophisticated and highly complex, Belcher said she has the qualifications needed and urged residents to vote for her.
"I have worked with and been trained by some of the attorneys here in Patrick County in those 25 years," she said. "I know that if I were elected, I could bring that knowledge and that experience with me and help the clerks that are there to understand the reason behind what they are doing. So that when things are going out the door and coming in, they understand how it affects the legal system as a whole."
Belcher said one of the major responsibilities of the clerk is public safety, and "the clerk is to be a consultant to prosecutors and law enforcement," and with her 23 years of working in the Commonwealth's Attorney Office, Belcher believes she's the perfect candidate.
"I have the current prosecutors and current deputies frequently asking me for my thoughts, opinions, and advice today because they know what I have been through and what I've seen over the years. They draw upon that knowledge and experience and leadership that I have," she said.
"I'm not trying to talk anybody down," Belcher said, but having seen the way now retired clerks Susan Gasperini and Sherri Hazlewood ran the office, she sees room for improvement. 
The system of accounting and the administrative tasks she currently performs in her post with the Commonwealth Attorney's office would be the same at the clerk's office, "so I'm not the rookie as we've been called," she said of herself and Wade. 
Belcher has contacted clerks in other jurisdictions, and all have said they are willing to help her, "so I know I have resources, people willing to help me" learn portions of the job that she may be less familiar with. 
Belcher started her legal career working for the late Martin F. Clark before she joined Corbett and Brinks in their firm. She has been with the Commonwealth's Attorney Office since July 2000.
A graduate of Patrick County High School (PCHS), Belcher received her associate in computer information systems from Ricks College in Idaho. She also received ongoing training while at the Commonwealth's Attorney's Office.
A Woolwine native, Belcher has been married to her husband, David, for 17 years. He has two children, and the couple have six grandchildren. 
In her spare time, Belcher volunteers with the Smith River Rescue Squad, is active in her church and other community organizations, likes to watch her niece and nephews in their activities and participates in car shows.