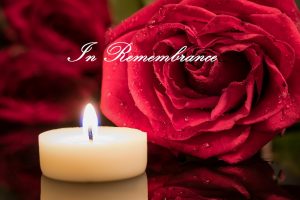 Mrs. Elizabeth "Irene" Clement Belton, age 87 of Ararat, Virginia, passed away on Wednesday, August 30, 2023, at the Joan and Howard Woltz Hospice Home in Dobson. Mrs. Belton was born July 10, 1936, in Patrick County to the late Raffie Alexander Clement, Sr. and Sallie Frances Hiatt Clement. Irene was a loving wife, mother, grandmother, sister, and friend. She will be deeply missed by all that knew her.
Surviving is her son and daughter-in-law, David Clement and Joanna; two grandchildren and spouses, Daniel Clement and Nipa, Alex Clement and Joanna; five sisters, Phyllis Clement Foley, Girlene Clement Dollyhigh, Loraine Clement Bowman, Pam Clement Wood, Pansy Faye Clement Hunter; along with many nieces, nephews, and special friends. In addition to her parents, Mrs. Belton was preceded in death by her husband, Lonnie Charles Belton; seven sisters, Edith Dianne Clement, Margie Ella Clement Shiffler, Lena Ann Clement Bowman, Clercy Agnes Clement King, Lena Clement Bowman, Lala Clement Abruzzo, Florence Viginia Clement Fain; five brothers; Otis B. Clement, Woodrow Clement, Okles Clement, Randolph Clement, Raffie Alexander Clement, Jr..
A funeral service will be held on Saturday, September 2, 2023, at 12:00 PM at Moody Funeral Home Chapel in Mount Airy with Reverend Buford Jessup and Reverend Barry Clement officiating. Interment will follow in the Clement Family Cemetery in Ararat, Virginia. The family will receive friends on Saturday, September 2, 2023, at Moody Funeral Home in Mount Airy from 11:00 AM until 12:00 PM. In lieu of flowers, memorial donations may be made to Clement Family Cemetery, c/o Charlie Clement, 7101 Ararat Highway, Ararat, Virginia 24053 or to Mountain Valley Hospice and Palliative Care, 1427 Edgewood Drive, Suite 101, Mount Airy, North Carolina 27030.
Moody Funeral Services in Mount Airy has been entrusted with the arrangements. Online condolences may be made at www.moodyfuneralservices.com.