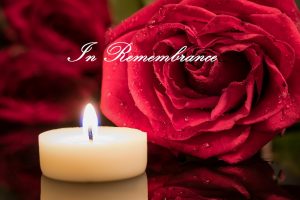 Ms. Faith "Fay" Marie Delapp Coger, age 61, of Claudville, Virginia gained her angel wings on Tuesday, November 7, 2023, in Winston-Salem, North Carolina. She was born February 27, 1962, in Cobleskill, New York. Fay enjoyed collecting angel figurines and could always be found soaking up the sun, mainly by the pool on sunny days. She will be greatly missed by all who knew her, especially her precious border collie, Missy with whom she had an undeniable bond.
Surviving Ms. Coger are her father, Jimmy Long; her mother, Bonnie DeLapp; her father through adoption; and John DeLapp; three half-sisters, Denise Long, Lisa Long, and Denise Williams; three children, Tonya, Michael, Jr., and Leann; several grandchildren, all from Cobleskill, New York; special friends, Penny, Chuck, Lynn, Cindy, Joy, Bonnie, Jackie, and cousin, Jimmy Kearney.
A private celebration of life service will be held for Ms. Coger. Online condolences may be sent by visiting www.moodyfuneralservices.com.