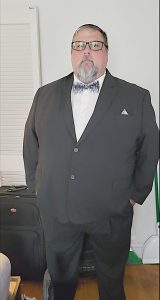 Lester Harrell is seeking the Peters Creek District seat on the Patrick County School Board in the November election.
He is currently unopposed in the election.
Harrell said he decided to run because several of his friends and school system employees asked him to consider it.
"After several weeks of that, I decided I would go ahead and do that. On top of that, I raised four kids who have been through the school system here, and my wife works for the school system," he said.
Harrell believes the school division needs good common sense in the leadership role, and that it's heading in the right direction with the current board and superintendent.
"Hopefully it's something we can continue and build on," he said.
If elected, Harrell wants to take care of the teachers, bus drivers, and other staff who are responsible for educating the county's students, and ensuring students are safe.
"We've lost, I think, some great teachers over the years, and sometimes I think the school system hasn't done what it can to take care of" them. "I know sometimes we're limited economically and financially from where we live," he said.
Harrell also wants to help get students the best chance and education possible to help them in the future.