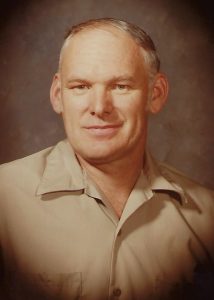 Hubert Hubbard, 88 of Willis, passed away on Tuesday, May 23, 2023. He is preceded in death by his wife of 66 years, Jean Quesenberry Hubbard; son, Lane Hubbard; and sisters, Norma Jean Alderman and Wanda Hylton.
He is survived by his son, Alan Hubbard; daughter-in-law, Sandy Hubbard; grandchildren, Johnathan & Kadesh Hubbard, Matthew Hubbard, Danielle Hubbard, Keith Hubbard, Zachary Hubbard, and Emily Hubbard; 10 great-grandchildren; brother & sister-in-law, Fred & Joyce Hubbard.
Funeral services were held at 2:00 p.m. on Friday, May 26, 2023, in the Maberry Funeral Home Chapel with Pastor Dale Belcher officiating. Interment followed in the Shelor Cemetery. The family received friends from 1 p.m. until 2 p.m. prior to the service at the funeral home.
Online condolences may be made at www.maberryfuneralhome.com