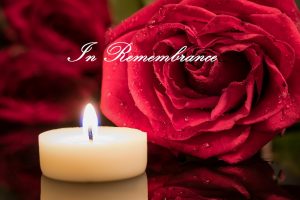 Joseph Claude Slate, 81, born June 26, 1942, departed this life on August 14, 2023. He was the devoted son of Robert Samuel and Sallie Hill Slate of Claudville, VA.
Distinguished by his devotion to family, Claude was preceded in death by brothers Leonard, Clifford, Pete, Will, Bennie, and Steve and his sister Nancy Meiers. Left to cherish his memory are sisters Dean Thatcher, Jane Harris, Barbara Turner, Julie Via and Rebecca Cohn and brother Thomas "Sonny" Slate as well as his many nieces and nephews.
Claude taught school for 41 years, 37 of those in the Business Department at Ferrum College. He was a member of the Rocky Mount Masonic Lodge for 49 years and a member of Calvary Baptist Church.
His loving kindness and generosity will be missed by those fortunate enough to have known him.
A graveside service will be held on Saturday, September 2, 2023, at 11:00 a.m. at the Slate Family Cemetery.  The cemetery is located on Johnson Lane, off Little Dan River Road in Claudville,VA.
McKee-Stone Funeral Home, Martinsville, Va. is serving the family.
To express condolences online, please visit www.collinsmckeestonemartinsville.com