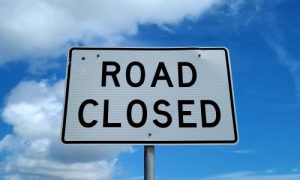 Local traffic will need to seek alternate routes in the Ararat area of Patrick County, and near Gladesboro in Carroll County due to four pipe replacements.
Recent heavy rains have washed out pipes on Virginia 923 (Cabbage House Road) in Carroll County and on Virginia 645 (Homeplace Road), Virginia 823 (Spring Branch Road) and Virginia 735 (Boyd Hollow Road) in Patrick County.
Barricades are in place blocking thru-traffic from using these routes. Drivers can use alternate routes in the area around the closures.
Crews with the Virginia Department of Transportation will be replacing the pipes which will take approximately three to four weeks, weather permitting.