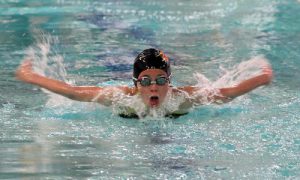 Two local swimmers competed with the Martinsville Marlins at the 2023 PYSA Championship Meet earlier this month where the team won 35 individual and relay medals.
Kendra Vipperman (10) captured a gold medal in the 100-yard butterfly with a time of 1:48.58 and a silver medal in the 200-yard individual medley with a time of 3:35.14. Kipton Vipperman (7) placed sixth in the 100-yard freestyle with a time of 1:54.65.
Additionally, Kendra Vipperman qualified for the 2023 Upper Southeast Regional YMCA Championships to be held in Goldsboro, N.C. on March 16-19 in the 50-yard butterfly.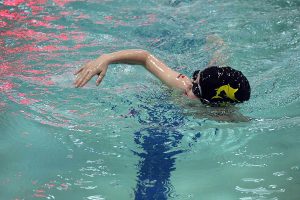 Eight YMCA swim teams from across the region competed on March 3-5 in the Piedmont YMCA Swimming Association League Championships at the Salem Family YMCA, in Salem. The Martinsville YMCA Marlins swim team competed against teams from Southside Virginia, Franklin County, Eden, Alta Vista, Alleghany Highlands, Bedford, and Salem. The Marlins finished 5th in the team standings.
There were 205 swimmers at the event, ranging in age from 4-18 years old. Twelve Marlin swimmers swam at the championship meet.
The Marlins have been practicing since September and have competed in fifteen meets prior to the championships. The Marlins were coached this season by Cameron Jones and Hunter Goad, both in their second seasons.
"Our team has put in a lot of practice time, and it shows," Jones said. "I am extremely proud of them, and I am excited to coach another season."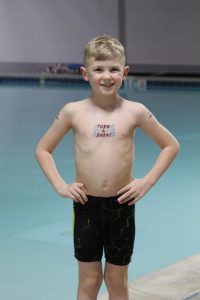 "Our Marlins finished the swim season strong. I am so proud of the dedication and hard work each swimmer put in at practice and meets, and excited to see them continue their commitment into the summer season," Goad said. "We foster a supportive, yet competitive swimming atmosphere, and I am honored to coach such skilled athletes."
"Working with the swim team is the highlight of my job," said Martinsville YMCA Aquatics Director Pamela Foley. "I have watched some of these kids grow up, and it means the world to me to see them meet their goals. All of them make me so proud and I can't wait to see what our next season holds."
The Marlins will start to practice again on April 10 for the summer league. Any swimmer, aged 5-17, and all levels are invited to join. Please contact Pamela Foley at the YMCA if interested in joining the team.