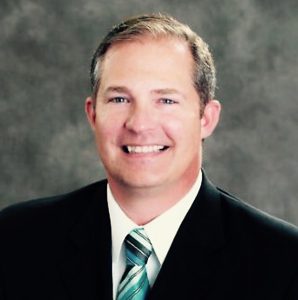 Patrick County's new Parks and Recreation Director Travis Murphy hopes to live up to the standard set by his predecessor Clyde Crissman, who retired on March 31.
Since beginning his new role on March 20, Murphy said Crissman showed him around the different parks and introduced him to people in the community.
"To kind of make sure I'm in good hands, so to speak. It's a very unique experience where you get to take over for somebody, and you're here before they leave on retirement. That's a blessing," he said.
Murphy, 51, said he applied for the position because of his personal and educational background. 
"I'm originally from Salem, and I grew up enjoying all of the recreation activities they had there. I know I'm a product of what a good recreation department looks like, not saying that this department is not good, it's just different," he said.
As a former high school athletic director, Murphy said the position also had the makeup of a job he loved doing, but on a larger scale.
"I went after it, and I got it. I'm excited about this position and what the county's offering now and how we can grow it, and there will be growth," he said.
In his role, Murphy said he is responsible for overseeing all of the recreation department. That includes maintaining the parks and pool area and managing the department's day-to-day operations.
"We already have really good employees here. I'm just trying to see how I can fit my skills into what they're doing now and not mess anything up because they've got a good system going," he said, chuckling.
While he has some ideas on potential changes, Murphy said they're in the fledgling stage "because I don't know what we have here completely. I kind of want to see what the county has, and what the county's needs are," he added.
Murphy plans to use the results of a county-wide survey to help him determine what residents are looking for and think could be done better. 
"Because really, we're in a service industry. It's going to be a little time down the road to make sure I can send it out and get things set up, but we're going to be asking the citizens what they would like to see done differently or what improvements need to be made, and what they'd like to see done in the county," he said.
In addition to wanting to grow the department, Murphy wants the county's recreation areas to get better for all, including senior citizens. 
"Because most people think that parks and rec is only about the young kids, but really it's about every citizen, including the senior citizens," he said.
Since he started in the department, Murphy said most of the people had met were the senior residents. 
"They come up to the park. They're hands-on, they're willing to volunteer, and they've all told me if I need any help at all to just call," he said.
Murphy is married to Marcie Murphy, the principal of Blue Ridge Elementary School. The couple has two children, Kerrigan, a junior at Roanoke College, and Hagen, a senior at Patrick County High School.
He has a B.A. Geography and City Planning from Radford University and an M.A. in Educational Leadership from Lamar University. 
Murphy previously worked in the Montgomery County school system and Henry County Schools as an assistant principal for five years. He also worked in Texas as a special education teacher and as an assistant principal. Before that, he worked for Fleetwood Homes as a sales representative. 
An avid Hokie fan, Murphy enjoys spending time with his family and playing golf.