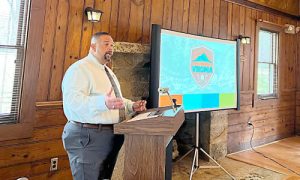 James Houchins hopes to parlay the success of the county's inaugural Tourism Summit into an annual event, with collaboration a centerpiece of his efforts. 
"We want to make it an annual event," that is held at various venues in the county, said Houchins, director of the county's Tourism Office.
He added that collaboration is his main focus.
"Patrick County is a great place to live and raise a family. We are unique in that we have different smaller communities within our larger community, and I hope to continue bridging them together for the greater good through collaboration," Houchins said, adding that is "not only within Patrick but reaching out to our neighboring counties to bring tourists to the places we love and get to enjoy."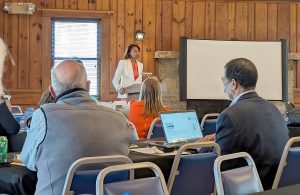 The inaugural summit was geared to accomplish that goal, with a host of local and regional representatives on hand to address business owners and speakers that included Rita McClenny, president and CEO of the Virginia Tourism Corporation, and Becky Nave, director of Destination Development for the Virginia Tourism Corporation.
Each discussed the recovery of tourism in Virginia and how Patrick County continues to trend upward during the March 27 event held at Fayerdale Hall in Fairy Stone State Park.
Another of the summit's goals was to strengthen the county's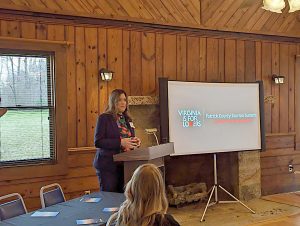 connection to its regional partners by putting names with faces and the partnering tourism organizations. As a result, the event also included speakers from the Virginia Tourism Corporation, Friends of Southwest Virginia, West Piedmont Planning Commission, Longwood Small Business Development Center, Crooked Road, Patrick County Chamber of Commerce, The Reynolds Homestead, and Patrick County Economic Development. 
Houchins said the summit was packed with updates from state tourism organizations and helpful insights for small businesses, including grants and educational opportunities geared to helping them grow. In addition, Patrick County Tourism updated the county's tourism efforts, gave a sneak peek of the new tourism website, and debuted the latest edition of the Patrick County Magazine. 
"We want to thank everyone who attended the summit," Houchins said. "In addition, we thank Fairy Stone State Park, The Reynolds Homestead, chamber of commerce, and Silverlining Designs for everything they did to make the Tourism Summit a success."