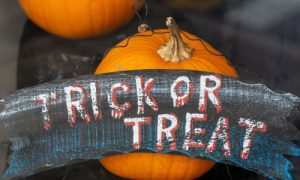 Plan on bringing the kids to The Landmark Center and Blue Ridge Therapy Connection on Halloween, Tuesday, October 31 for an opportunity to trick-or-treat with residents before the Spooktacular. The Landmark will be open from 4:30 to 6 p.m., and Blue Ridge from 5 to 6:30 p.m. for children to show off their costumes and collect candy.
"Our residents just love to see the children in their costumes," said Lisa Martin, director of community relations for The Landmark Center. "They will be bagging candy and getting excited to participate."
Neither facility requires masks at this time. All community children are invited to attend.