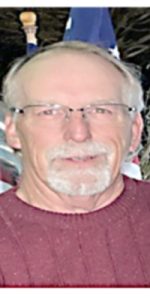 Russell "Leon" Puckett announced he will seek the Blue Ridge District post on the Patrick County Board of Supervisors against incumbent Clyde DeLoach who also is seeking another term.
Puckett said he decided to seek the post because he felt like the time was right.
"I was on the" Stuart "Town Council for eight years, so I missed the interaction," he said.
If elected, Puckett said he will focus on county taxes and the meals tax.
"Those are two of the biggest things I have a problem with. I think education as far as meals tax goes. I don't think everybody's paying what they should be paying," he said.
As a business owner, Puckett said he knows how to balance a budget using common sense business strategies.
"Fiscal management and strong leadership are crucial to our county, and I feel that my prior experience as a town councilman will assist me in the decision-making that will affect the citizens of Patrick County," he said.
Puckett said he looks forward to serving if elected.
"I am looking forward to working with the other county supervisors and will represent the Blue Ridge district with the same energy and tenacity that I used during my tenure on the town council," he said.