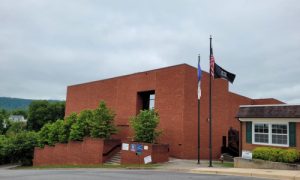 Citing employment restrictions, Russell "Leon" Puckett withdrew his candidacy for the Blue Ridge District seat on the Patrick County Board of Supervisors.
"I want to thank everyone for their kindness and support over the last five months, and I will continue to support the nominated supervisor and the citizens of Patrick County in any way that I can," Puckett said in a release announcing his withdrawal.
The seat is currently held by incumbent Clyde DeLoach, who will now face Steve Marshall.
"I am really sorry to see this," Marshall said of Puckett's withdrawal. "A three-way race would have presented a broader choice of representation styles to the residents of Patrick County. This really is a loss to the county and to the process. I wish Mr. Puckett the best."