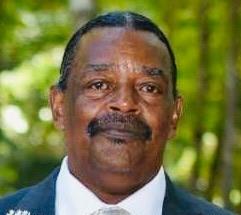 Robert Emory "Bruh" Cobb Sr., age 69, of Patrick Springs, VA passed away on May 3, 2023, at Moses Cone Hospital in Greensboro, NC. Robert was born on August 9, 1953, in Patrick Springs, VA to the late Robert Harvey Cobb and Eunice Lee Clanton Cobb. In addition to his parents, he was preceded in death by his grandson, Emory Michael Cobb; his sister, Lucy Ann Cobb Hunt; and his sister-in-law, Denise Pinnix Cobb.
Robert was a beloved member of his community who will be dearly missed. He cherished the time he spent with his family and served as a special father figure to many. He was known for being an outgoing and cheerful person who enjoyed having a good time and was always laughing.  Robert enjoyed fishing, playing corn hole, watching NASCAR events and football games. He was an avid fan of sports. Robert retired from United Elastic Corporation in Stuart, VA.
Robert is survived by his loving wife of 43 years, Rita Louise Morris Cobb of the home; children, Marcia Cobb Clark (Albert), Robert E. Cobb Jr. (Shamia) and Marcus E. Cobb all of Whitsett, NC; grandchildren, Alijah Cobb, Kaziah Bynum, Avery Cobb and Iverson Cobb; siblings, Linda Cobb Hunt (Zeke, Sr.), Mary Faye Cobb, Dorothy Cobb, Clara Cobb Penn (Steve), Gloria Laverne Cobb Penn, Michael Harvey Cobb; brother-in-law, Walter Wayne Hunt; and a host of nieces and nephews.
The family of Robert invites you to join them for a graveside service on Saturday, May 13, 2023, at 2:00 p.m. at Mount Nebo Pentecostal Holiness Church Cemetery with Elder Jerry Perry Jr. officiating. The family also invites you to pay tribute to Robert on Friday, May 12, 2023, at Moody Funeral Home in Stuart, VA, from 12:00 p.m. to 5:00 p.m. Flowers will be accepted. Expressions of condolences may be sent online by visiting www.moodyfuneralservices.com.