PC Girls Varsity Soccer Wins Three
The Lady Cougars got a 2-1 win over Halifax on May 3. Macy Hall scored on a Jewel Iacovone assist, and Kendall Williams scored on an assist by Elizabeth Rose. Skye Ayers had 10 saves in the goal. The Cougars played Martinsville May 5, getting a 2-0 win over the Lady Bulldogs. Raeli Moran scored on an assist by Williams, and Williams scored on an assist by Rose.  Ayers had 17 saves. Patrick County took down Tunstall in the first round of the district tournament with a score of 2-1. Camille Gonzalez assisted Hall in a goal, and Williams scored on a direct kick from 30 yards away. Ayers had 6 saves.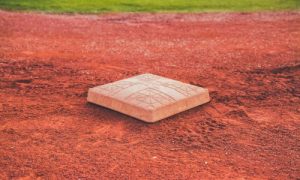 Varsity Softball Falls to Halifax
The Lady Cougars fell to Halifax 11-2, on the road, in the Piedmont District Semifinals, Wednesday, May 14. The Comets held the Cougars to 4 hits. Alexis Knight and McKenzie Holt had RBIs for the Cougars. The Cougars will head into regional play next week as the 2 seed. 
Varsity Baseball Wins 1st Round
The PC Varsity Baseball Team defeated Martinsville 12-2 in the 1st round of the Piedmont District Tournament, Tuesday, May 16. Jai Penn, Stuart Callahan, Tucker Swails, and Jackson Horton all took the mound, only giving up 1 hit on the night. The Cougars were led at the plate by Martin Sawyers who was 3-4 with 2 RBIs. Braedon Augustine was 3-3 with 3 RBIs. Gavin Fain was 2-3 with 2 runs, while Ty Stowe-Holt was 1-2 with 2 runs scored. Noah Jessup was 1-2, with 1 RBI and 1 run scored.